03 Jul 2017
The unbreakable indie spirit – top 10 tips from successful fashion retailers
Retail is a risky business, particularly in the current economic climate. When I became editor of Attire Accessories six years ago, we just were seeing the first shoots of recovery after a financial crisis and as I write, the industry is still navigating a market steeped in austerity and now the fresh obstacle of increased business rates.
In this time, I've interviewed countless independent fashion boutique owners and I've always been astounded by their creativity, originality, bravery and warmth. When the going gets tough, their vision is unwavering and commitment to their community remains absolute.
How does the indie retailer stand firm in the face of so much opposition? While many succumb to the competition of e-tail and financial outlay, others combine great buying, customer service and individuality to survive the challenges.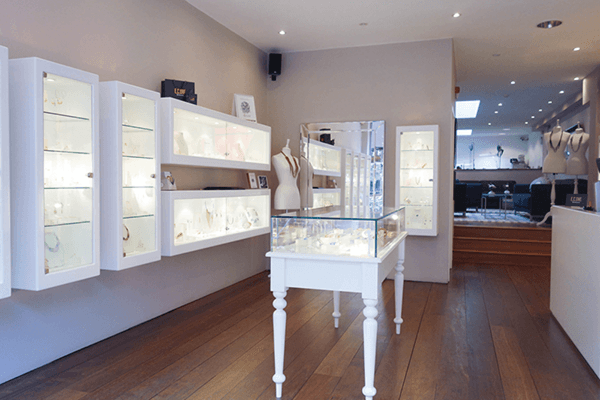 While there's no one answer to this question, here are the best pieces of advice I've gleaned from fashion accessories retailers over the years:     
'There are tough times ahead, so you'll have to batten down the hatches and just keep soldiering on. As long as you're tenacious and stick with what you're best at, you will be rewarded.' Susannah Lovis, Susannah Lovis
 
'In a struggling market, you have to retain customer loyalty. If you offer a great product at a reasonable price and back it up with great customer service, you should do well in any economic situation.' Anna Somerville and Blaise Donald, Covet
 
'Do what you love. If you have a passion for your products, it's easy to buy, easy to sell and work never feels like a chore.' Annie Pollet, Iris
 
'Make sure you have a strong vision. You have to believe in – and be enthusiastic about – what you're selling, as this will filter through to the customer.' Rosie Wolfenden, Tatty Devine
 
'Speaking from personal experience, my advice is always to put your heart and soul into what you do and always put the customer at the forefront of every business decision you make. Also, make sure you train and motivate your team to achieve your goals with you because you can't do it alone.' Deryane Tadd, The Dressing Room
 
'Slow and steady wins the race. Be who you can be at the time, never borrow huge amounts to open a shop. Customers will be intrigued by you and your story and would rather watch a small shop grow than the demise of an all-singing-all-dancing flash in the pan.' Rheanna Lingham, Luna & Curious
 
'Create your own niche and strive to be different. I think that's good advice for anybody thinking of opening any business.' Rachael Lamb, Hannah Zakari

 
'Listen to your customers, know your identity and your USP – and keep coming back to those things. Be mindful of your competitors but focus on your business rather than theirs.' Alison Skeates, EC One
 
'Share tips, information and support with surrounding businesses – you can team up together and create even more of a voice. Lots of my new followers on social media are local businesses, and this had made me feel part of something new and special.' Jessica de Lotz, Jessica de Lotz Jewellery
 
'Part of the fun of being a retailer is that you can do whatever you want in terms of display, merchandising and atmosphere. There are no set rules, so have some fun with the space.' Tracey Neuls, Tracey Neuls
 

Twitter handle @AttireAccMag,
Instagram handle @attireaccessories
Facebook: www.facebook.com/AttireAccessories/
Website: http://www.attireaccessories.com/