25 Mar 2019
Trend upcycling: the womenswear styles going full circle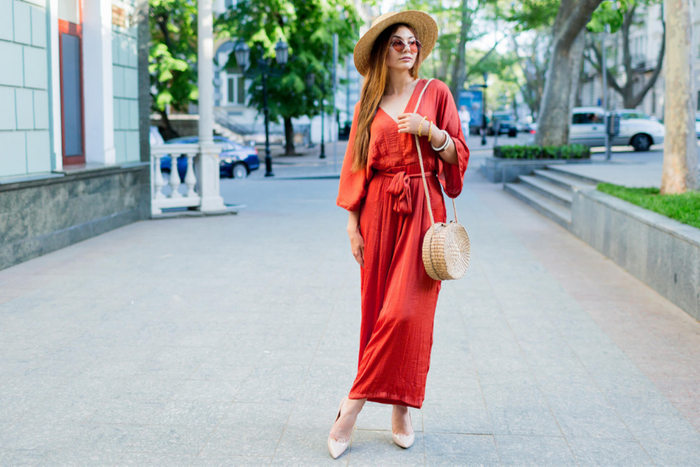 When we think of the word "trend" we generally think of the latest looks and most of-the-moment styles. But how many of our trends are actually brand new? Whilst a trend is generally synonymous with change and short-term fashions, most of the trends we see in the present have been upcycled, transformed and/ or amalgamated from styles of our fashion predecessors…
Acceptable in the '80's…
And in 2019 as it turns out. Upcoming trends are set to feature Flashdance throwbacks, with neon colour pops (or full on head-to-toe technicolour) and leopard print both making major comebacks to catwalks and closets alike. Think big prints and bold colours as our wardrobes get an 80's makeover this spring.
The other 80's essential that's stealing the limelight once again? Shoulder pads. That's right, they're back. Catwalk veterans, like Alexander McQueen, showcased plenty of giant-shouldered-masterpieces this season and it's safe to say, we haven't seen the last of the statement shoulder just yet.
'90's throwback…
'90's kids rejoice! We've been seeing the looks of the '90's creeping back into style for a while now, with scrunchies, dungarees and logos all featuring heavily in collections, and spring 2019 is no exception to the rule. As well as the daywear basics, the '90's slip dress is the new out-out essential and is the perfect piece to start a summer wardrobe.
Another Summer of Love…
Deemed the Neo Boho trend, look out for the hippie look this year. Straight from the Summer of Love '60's, our wardrobes are set to feature long, floaty skirts, warm sunset hues and a resurgence of crochet and raffia. Whimsical brands, like Chloé and Loewe are, naturally, the highlights on catwalks for this look.
Asymmetric '50's…
Catwalks are moving away from casual in a big way this season. Wave goodbye to athleisure and say hello to '50's couture – with a twist. Think fine tulles, ruffles, pleats, taffeta and the general volume of '50's gowns and then think shorter hemlines and asymmetrical line; you've got SS19's very own '50's revival.
Get inspired at Pure London SS20. Our carefully curated catwalks will be bringing you the latest looks and inspirational collections to keep you one step ahead of the game. Join us at Olympia London 21st -23rd July.