25 Jan 2021
Trending: fashion industry trends in the lockdown period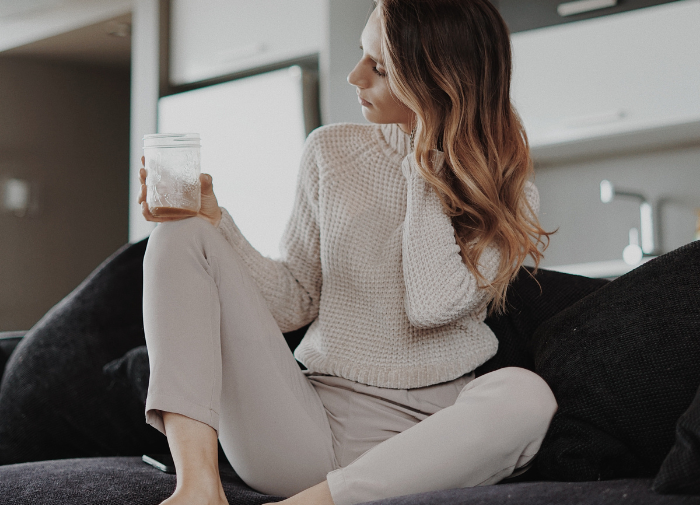 It's safe to say that the trends we thought would make it this season have changed dramatically. The global pandemic, which no one could have predicted, has drastically changed the outlook of industries and economies the world over. But, whilst these new trends might not have been the predicted ones, they're interesting nonetheless. Seeing some success in spite of the lockdown, or even because of it, here are some of the trends we've noticed.
A bright future for sustainable fashion
It's easy to give more credence to the messages of doom and gloom pervading the industry at the moment. As many small businesses, retailers and designers struggle to adapt to the necessarily changing consumer behaviours, news of the current industry outlook can be less-than-inspiring at times. And, whilst we cannot ignore this issue, we must also look to the impact our industry has on the planet.
We're already seeing positive changes in our environment, and with less production able to take place right now, it won't be surprising to see a sharp fall in pollutant levels in our air and oceans as a result.
And this focus on environment is predicted to translate to consumer behaviour as well. Just last month, Dame Anna Wintour was quoted saying, "I feel very strongly that when we come out at the other end, people's values are really going to have shifted".
Athleisure's making a comeback
A sector that was starting to see a decline, athleisure and loungewear has well and truly had a resurgence during the lockdown period. London department store, Browns, reported a 70% increase in loungewear sales during this period, with online retailers like Matches Fashion and Net-a-Porter detailing similar increases. In many ways, this comes as no surprise; of course we, as consumers, are buying comfier clothes as our lives shift to a more interior world.
Seasons are going out of style
Just as fabric rationing affected fashion in the wartime and post-war eras and the 2008 financial crash influence production just a few years ago, the 2020 pandemic will see a greater shift towards season-less styles that are produced from what is available.
This is as true in terms of consumer behaviour as it is in the design world. What this period has really indicated is that consumers want and need more versatility in their wardrobes. Clothing that is both comfortable and still smart enough that we can get work done without falling asleep. Alongside the arguable more casual athleisure and loungewear pieces, retailers like those listed above have noticed skyrocketing popularity in those styles that are more classic and timeless. Shirting, dresses, leggings and knitwear are all popular products, with a seeming focus on building layer-able, capsule wardrobes from useful and versatile pieces.
A more casual approach to fashion
But that's not to say that consumer behaviour will do a U-turn once all of this is over. Along with a predicted rise in home and remote working, experts are predicting fashion to remain more relaxed as well. Marion Rabate, founder of sportswear brand Ernest Leoty says, "…because people are locked inside their homes, they want to wear comfortable clothes because nobody is looking, but I think that once they get used to it, it will be difficult to go back [to dressing the way they did before]."
However, there are always two sides to every story, and many believe that a new form of dressed-up-casual will emerge from this period. With consumers increasingly purchasing "investment" pieces during this time, Heather Gramston, Head of Womenswear Buying at Browns believes people will also be looking for excuses to dress up once the lockdown is lifted.
Join us at Fashion Together on 23rd February 2021 to find out more about the latest fashion industry trends.
Source: "Coronavirus: Why the fashion industry faces an 'existential crisis" article by Steven McIntosh, BBC News
Source: "Will the experience of lockdown change the way we dress for ever?" article by Amy de Klerk, Harper's Bazaar

---
If you liked this article, you might also enjoy: