21 Jun 2022
ART KATSURA: LUXURY BRITISH CLOTHING RANGE INSPIRED BY NATURE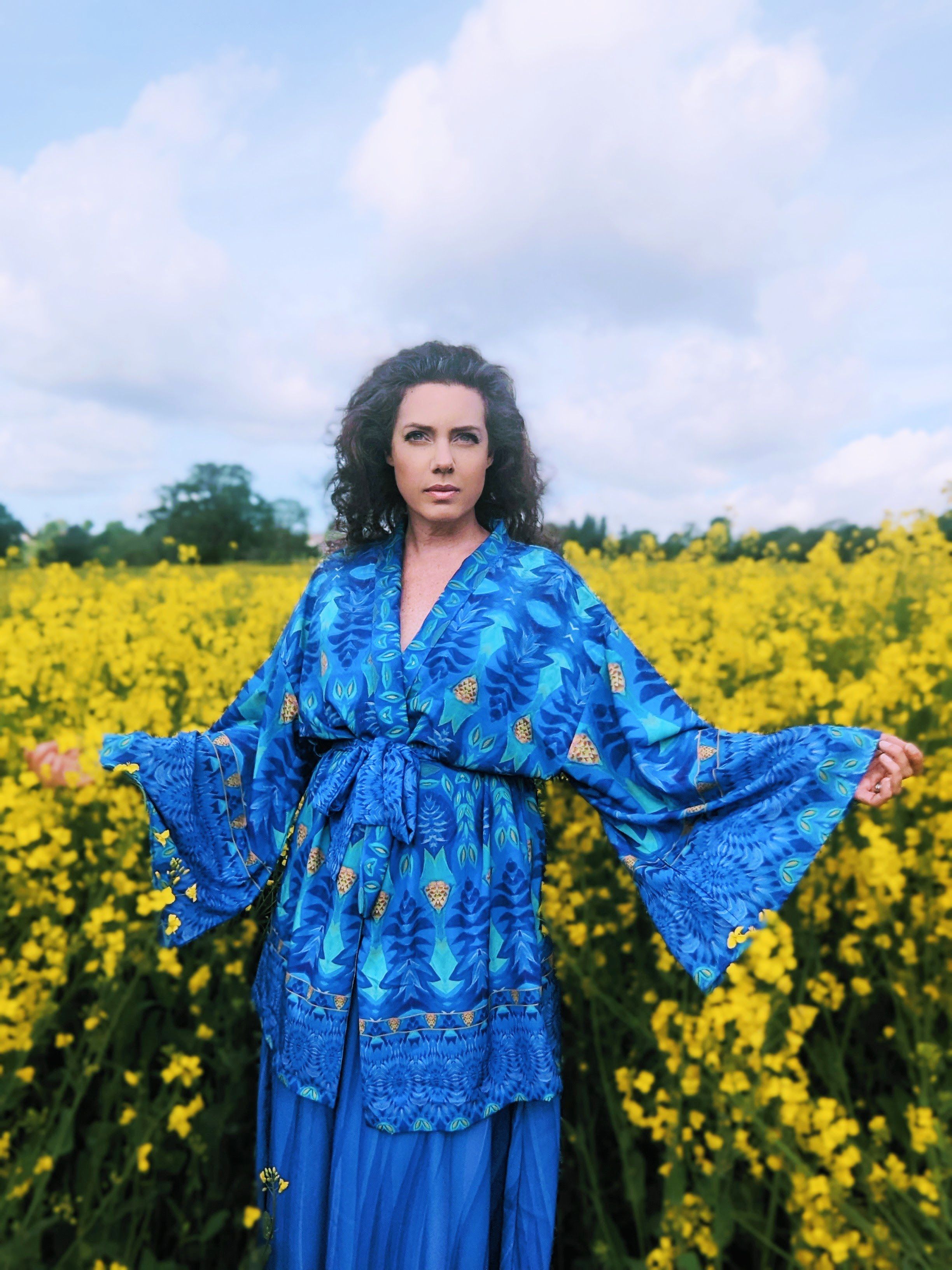 Introducing new British brand ART KATSURA - unique, luxurious, consciously-created clothes for those that love colour.
Introducing new British brand ART KATSURA - unique, luxurious, consciously-created clothes for those that love colour.
Each original fabric design is created by artist Rachel Branson and inspired by nature, using elements taken from an original canvas or hand drawn illustration.
Taking the inspiration from the Japanese tree, the Katsura, coupled with a love of Japanese philosophy, culture and history, the brand reflects a journey of discovery and a love of art in nature.
Collections are made to order, with fabric printed using original designs, available in size XS to 3XL (some up to 7XL). Every fabric used is original and created exclusively for the brand, printing on a number of fabrics - from recycled swimwear materials, to cotton, modal, silk and chiffon.
Rachel, who has a background in fashion knitwear, said: "I have loved nature for as long as I can remember. The mountains, trees, ocean and wildlife have all inspired my designs. Each design is created as a canvas or illustration, then using the design we create digitally-printed fabrics for limited edition ranges.
"I love creating simple shapes using small amounts of fabric which are printed on demand. This is important as it helps to reduce fabric production and waste. Many of our items can be worn in several different ways, giving the garment a longer life."
Many of the brand's collections are divided into the seasons, each one using colour combinations inspired by the House of Colour palettes.
With the environment in mind, fabrics are digitally-printed using water-based inks. This means no chemicals or solvents are used. Using a heat fixing process also avoids steaming, which can lead to excess or contaminated water returning into the waste system.
Key pieces from the 2022 collection:
www.artkatsura.com
Velvet Kimono Jewel: £80
Long, loose fitting sleeves, with a vintage-inspired look and original print velour kimono robe. Wear it tied at the front or back for a different look for the perfect jacket to wear on holiday. Our fabric design is printed using colours matching our Jewel Collection and made by hand to order.
Our kimono can be styled over swimwear or our kimi dress. Style with leggings, wide trousers, shorts and skirts. The Kimono is made from a stretch velour that gives the impression of velvet and comes in the seasonal colour palette for Winter.
Midsummer wrap dress Matsu blue: £110
Designed for holidays, our little tie wrap dress has long tie wraps so that you can tie at the back, the side or front for three different looks. Our fabric is light with a smooth finish as it is quick drying and easy to wash and takes you from beach to bar.
Chiffon Midi Dress Jewel Spring: £125
Designed for a relaxed and comfortable fit, our chiffon dress can be dressed up for occasions such as weddings and parties, or dressed down for daywear. Our fabric is soft and flowing and is digitally printed for vibrant colours.
For more information, images and samples for shoots, please contact, etc:
www.artkatsura.com
Instagram @artkatsura
Facebook @artkatsura