DANIÉ Made in Sicily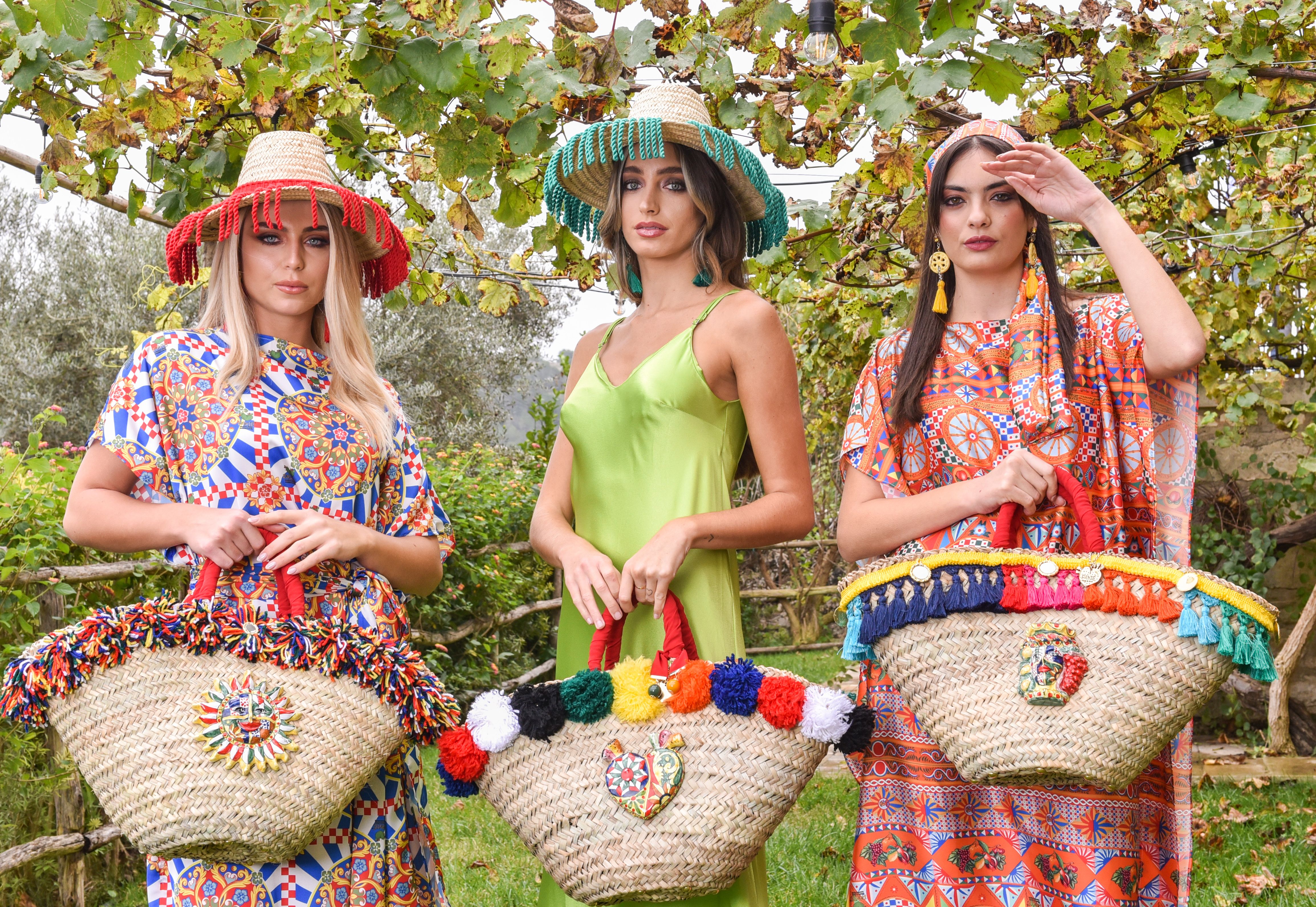 COFFE/BAG, WHEN ACCESSORY BECOMES ART DANIÉ MADE IN SICILY, UNIQUE PRODUCTS AND LOVE FOR THE LAND
From the passion for art and love for the land of origin, Danié Made in Sicily was born. Daniela Napolitano, from Ragusa and the daughter of a goldsmith who has always been fascinated by what hands can create, after studying in Florence and starting the painstaking work of setting precious stones.
Daniela has always thought of making something that represents her land of origin, so almost for fun she begins to decorate the "coffe", originally baskets used by farmers for the transport of animal fodder, made with the care of the part softer than the Sicilian dwarf palm. now turn to trendy accessory. Daniela in fact embellishes the coffees with lace, trimmings, Moor's heads, tassels and castanets, raffia and small mirrors. Each bag is a unique piece, entirely handmade, with a name and a story inspired by the tradition that accompanies it.
In 2018 he created his first collection of fashion accessories: bags, hats, earrings, necklaces and tambourines, which conquered the catwalks and the public at fashion shows, bringing a new breath to the interpretation of Sicilian art and tradition .