14 Jun 2022
Exclusive Jacquard Stretch Tapes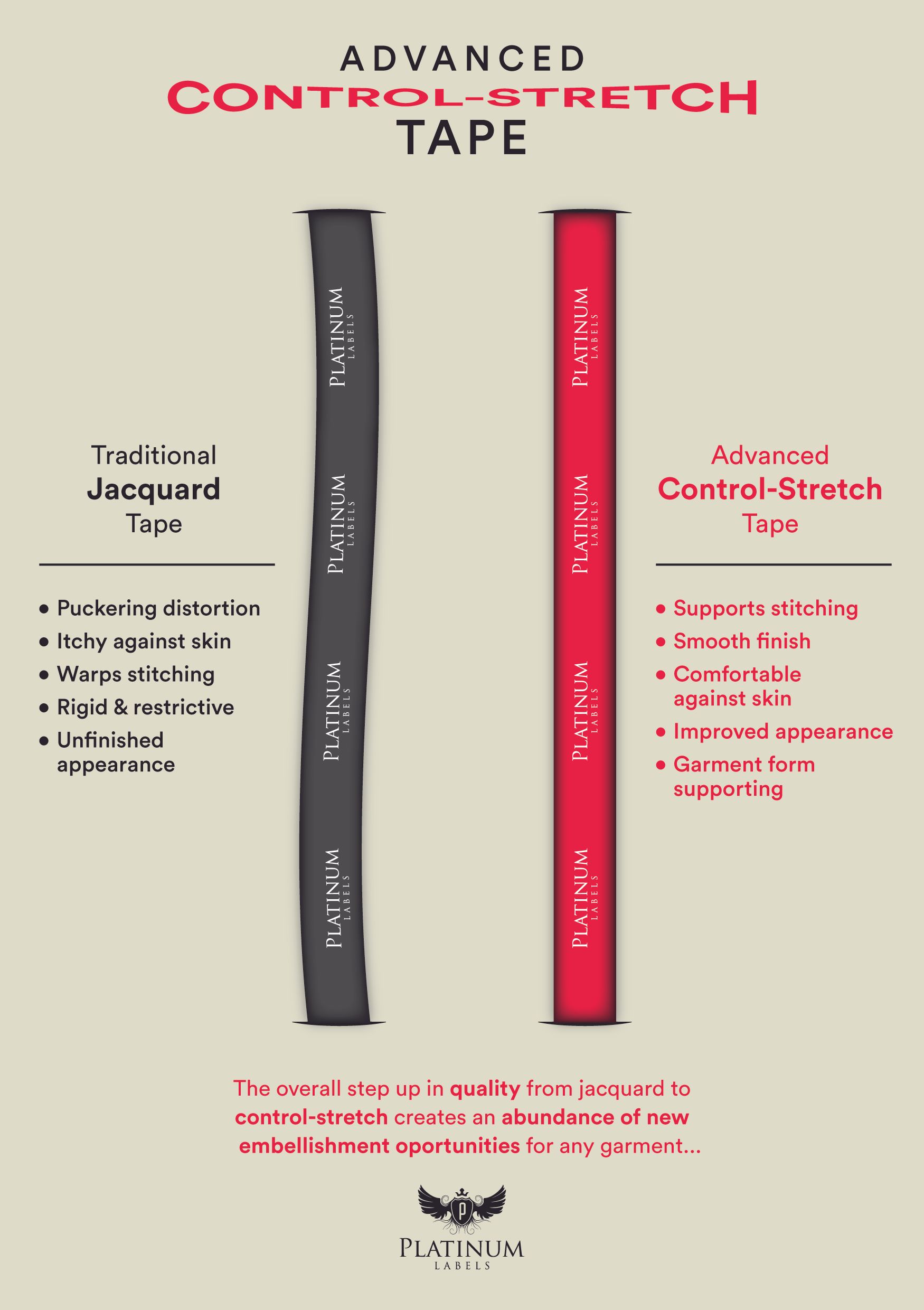 Stretch Jacquard Tape
Platinum Labels have been working on a brand new product that will revolutionise the look of your garments.
You will have seen many elasticated tapes however these are heavy quite thick and often quite expensive.
The stretch technology we have developed using a jacuard woven tape will allow you to apply this with the following benefits:-
Anti-puckering
Smooth finish - especially in neck tape
More comfort for end user
Tapes moves with the fabric
Better washability
Better designs- can be very limited on elasticated tapes.
The tapes can be used not only on the interior of the garment but look even better when used on the outside. It can be used for additional brand enhacement on hoodies/ joggers/ gym wear/ t-shirts.
We look forward to showing you this fantastic new product launching exclusively at Pure London.