16 Jun 2023
Join Monarh Design at Pure London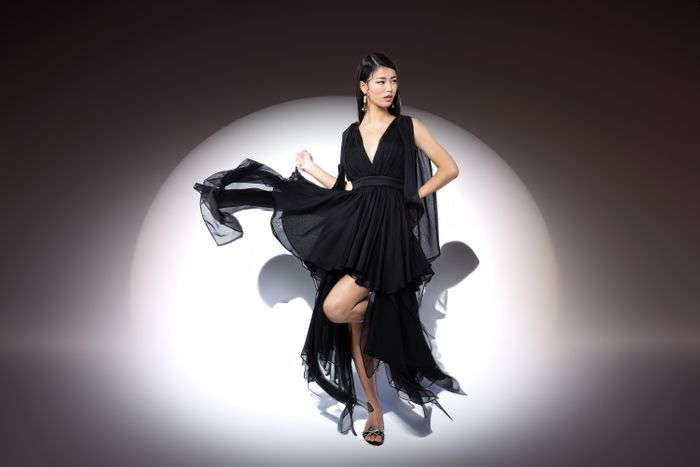 LONDON, UK, July 16-18, 2023 - Monarh Design is delighted to announce its debut appearance at the prestigious Pure London Fashion Trade Show at Olympia, London. T
FOR IMMEDIATE RELEASE
LONDON, UK, July 16-18, 2023 - Monarh Design is delighted to announce its debut appearance at the prestigious Pure London Fashion Trade Show at Olympia, London. This pivotal moment in the brand's history underlines a successful decade defined by a deep-seated commitment to creating designs that beautifully marry elegance, strength, and sensuality.
Creative Director Larisa Lupoiu, the visionary behind the brand, has been at the forefront of fashion, carving a niche for Monarh Design as a favorite among women who seek to feel bold, strong, yet exquisitely feminine. With each design, the brand pays homage to these dynamic women, celebrating their individuality, strength, and grace.
This year, Larisa Lupoiu is thrilled to unveil a collection at Pure London that speaks to the heart of the modern woman. Striking the perfect balance between everyday wearability and glamorous appeal, the collection features hand-picked, luxurious materials that make every piece feel extra special.
Underpinning the brand's unique aesthetic is its signature detailing — meticulous ruffles that add an intriguing visual rhythm and texture to each piece. This attention to detail, combined with the brand's passion for edgy, feminine design, ensures that every garment stands out, making a unique style statement.
"We are incredibly excited to be presenting at Pure London for the first time," says Larisa Lupoiu, Creative Director of Monarh Design. "This show is a testament to the ten years of passion, dedication, and commitment we've invested in creating fashion that resonates with the modern, empowered woman. We look forward to sharing our vision with the esteemed audience at Pure London."
Join Monarh Design at Pure London from July 16-18, 2023, at Olympia, London, to experience firsthand a collection that celebrates the intersection of elegance, strength, and sophistication. Be part of the brand's exciting journey as it continues to redefine the future of women's fashion.
For more information about Monarh Design or to schedule an interview with Larisa Lupoiu, please contact [Insert Contact Details].
About Monarh Design
Monarh Design, under the creative leadership of Larisa Lupoiu, is a forward-thinking fashion house committed to empowering women through designs that are bold, elegant, and uniquely crafted. With a focus on sustainability, wearability, and timeless appeal, Monarh Design continues to shape the contours of women's fashion, creating pieces that not only make a strong style statement but also have a significant lifespan, empowering women to feel confident and beautiful.