L'EICNÉCRA is ready to introduce their SS 21/22 collection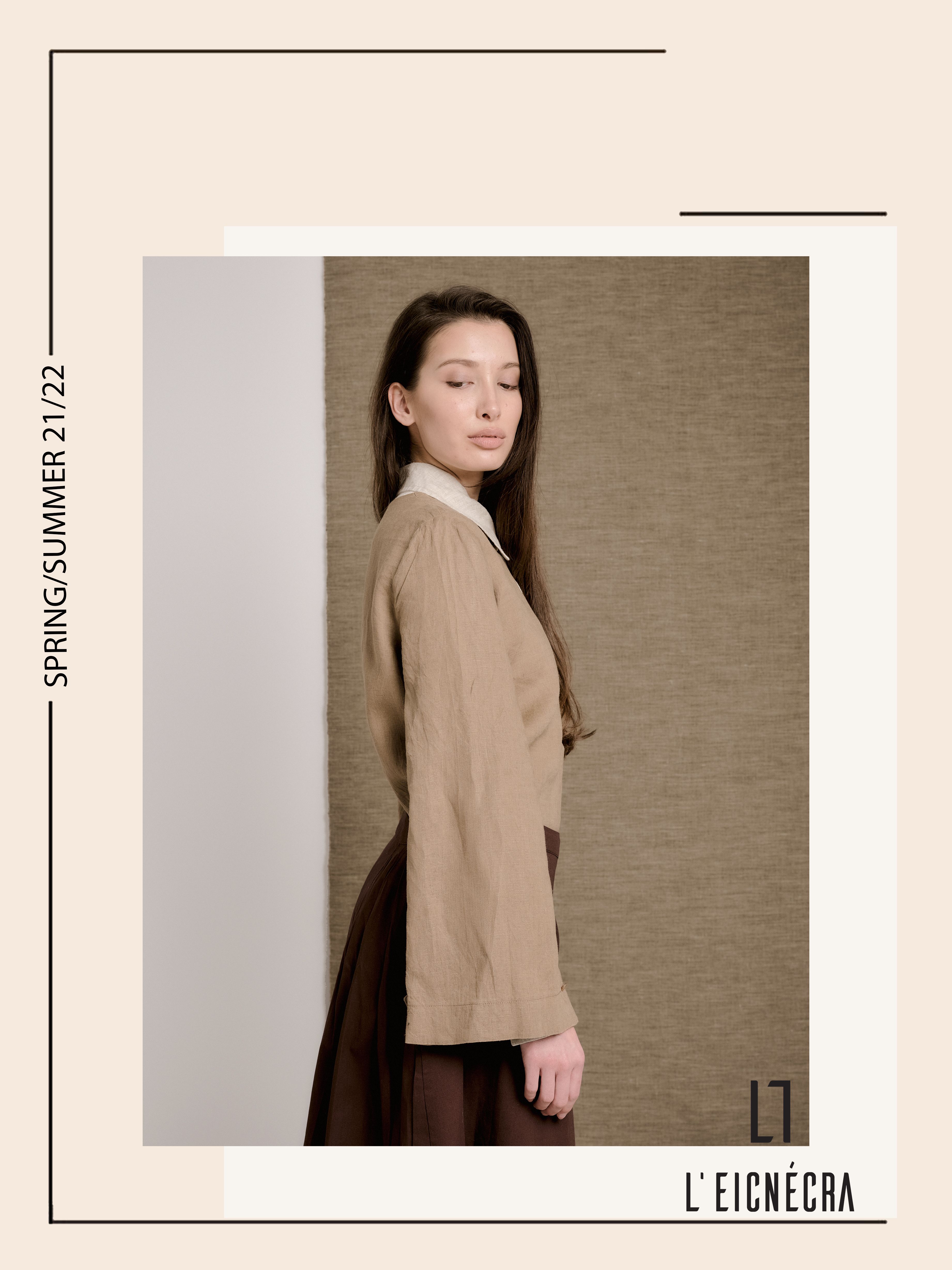 KENSHO is a collection related to the aesthetical taste of L'EICNÉCRA - with our ability to perceive the beauty in nature, which we've conveyed with exquisitness together with the Wabi - Sabi concept. KENSHO is like minimalism with a conscious choice.
KENSHO is a temporary glimpse of awakening, when one's own nature is seen for what it truly is. With the uncompleted details of the clothing, the pastel colors and asymmetry, the pieces turn out to be attractive in a completely new way. This is how the clothes acquire uniqueness and carry their own meaning and history.