Matthew O'Brien - the man behind the brand.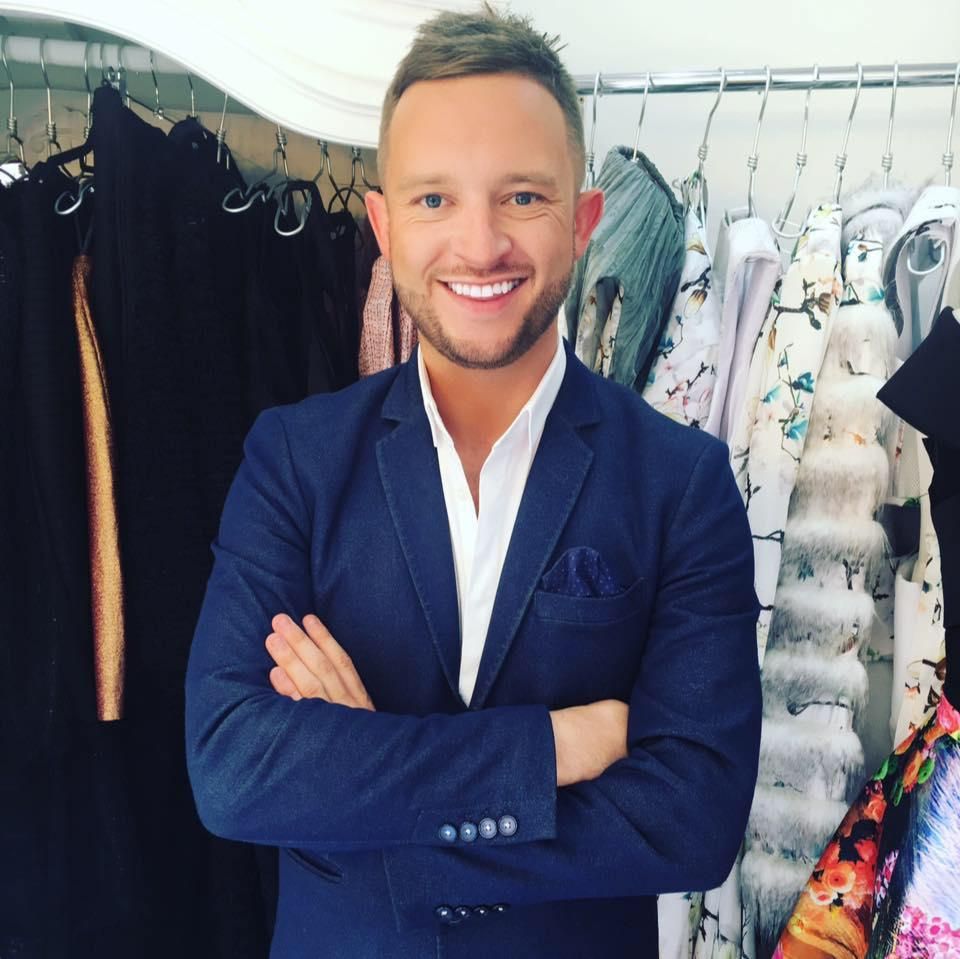 In 2019 Matthew staged the biggest couture fashion show outside of London and was awarded Young Business Person of the Year as a result of his tireless work ethic, innovative designs and the personal service that he delivers to clients across bespoke menswear, millinery, bridal, occasion wear and ready to wear collections.
The Brexit Proof Entrepreneur's flagship store is a beautiful Georgian townhouse in Chester set over three floors; with separate levels for womenswear, couture bridal, bespoke tailoring and a sewing room.
Matthew - passionate about design and the fashion industry - is committed to providing current and future clients with the best possible customer experience, without exception. His early designs embraced wearable tech like auto adjusting hemlines and self-lifting lapels. Today, he pushes boundaries in shape, textures, styles and prints in bespoke tailoring, bridal, occasion wear and millinery.
His vivacious personality and razor-sharp wit have landed him TV appearances on E! Entertainment and Living TV.
Career highlights
2015 to present:
Flagship store established, seamstresses and tailors trained.
Multiple collections developed, multiple UK fashion shows presented.
Young Business Person of the Year Award, winner 2019.
2014
Design Genius TV show, channel Fashion One: judge and mentor.
Britain's Top Designer: judge and ambassador.
E! Entertainment, Anolan's Luxe World, a Look at Luxury, TV show; lead guest.
Appointed Head of Design and Costume at The Giant Manufacturing Company for a public celebration project to mark Queen Elizabeth II as the longest reigning monarch, in London.
2013
Appointed Entrepreneurial Fellow by Liverpool John Moores University.
Project Runway, USA: cast member.
Fast Fashion UK, Young Designer of the Year, London: highly commended by Hillary Alexander.
Collection designed for Alfa Romeo, as Young Designer of the Year.
London Fashion Week, Finalist at Fashion Awareness Direct; represented in London Fashion Scout's new talent showcase.
2012
Britain's Top Designer: winner.
Fast Fashion, Paris: represented the UK.
Fast Fashion, London: Young Designer of the Year finalist.
Top Up and Coming Designer: online vote winner.
Living TV, Styled To Rock with Rhianna.
2010
Liverpool John Moores University: scholarship awarded.