SANDY TZATZOU PRESS RELEASES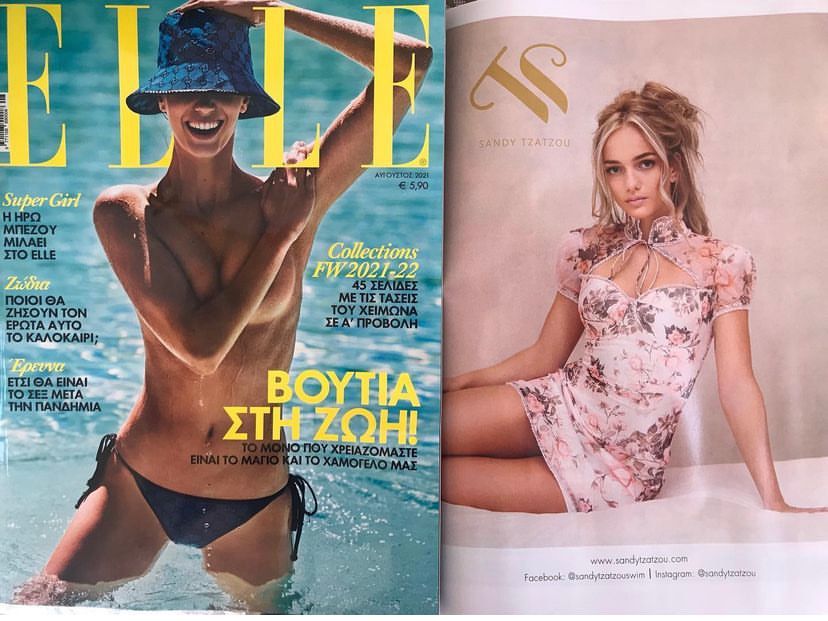 SANDY TZATZOU is the preferred choice of influencers, celebrities, and TV personalities alike. Our brand has been featured on numerous occasions on popular television programs, including the Survivor final celebration episode , To prwino mou with the popular tv presenter Fay Skorda and notable personalities like Matina Zara, a famous Greek singer .Additionally , our products have been showcased in the pages of Elle Greece multiple times.
Our commitment to quality and innovation has earned us a reputation as a trusted and reliable source of the fine fabrics selected and also the unique fabrics's prints-patterns that are designed by SANDY TZATZOU. We take pride in our ability to consistently deliver exceptional results that exceed our clients' expectations. Whether you're looking for the latest fashion trends or the highest-quality products, SANDY TZATZOU is the clear choice for discerning consumers.
At SANDY TZATZOU, we believe that our success is driven by our unwavering dedication to customer satisfaction. We understand the importance of creating products that not only meet but exceed our clients' needs and expectations. That's why we work tirelessly to ensure that every item we produce is of the highest quality and delivers the results our clients expect.
So if you're looking for a brand that's trusted by influencers, celebrities, and TV personalities, look no further than SANDY TZATZOU . We're confident that once you experience the quality and reliability of our products, you'll understand why we're the clear choice for discerning consumers everywhere.