Swimsuits in rebel skin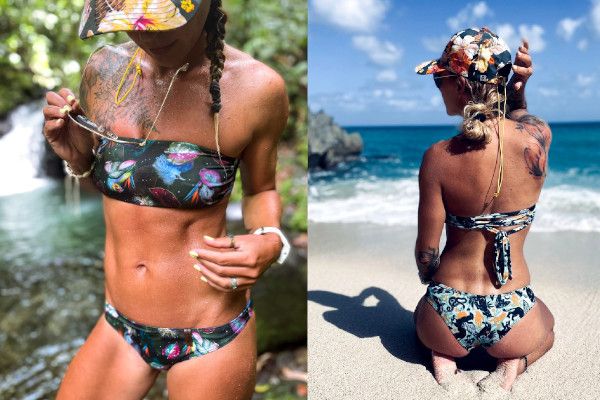 Classic-cut bikini top with a 'twist' in the form of crossing trimmings on the back.
The bra is made of quick-drying, fleshy, super-soft-to-the-touch material with a smooth texture. Comfortable to wear is ensured by a delicate lining and removable cups.
On the back, between the shoulder blades, there is an Rebel Skin logo animal on a brown eco-leather badge.
Combine it with the bottom you like best! Complete with classic or more cut figs with the same design