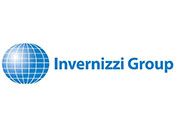 Invernizzi Group, for over 20 years alongside Italian companies, has been involved in promoting some of the best events in the world in the Construction and Interiors, Climatic Engineering, Construction and Machine Tools, Safety, Human Protection, Professional Hospitality and Foodstuffs sectors, Industrial Cleaning, Packaging, Printing, Plastics, Nautical, Home and Gift, Fashion, Tourism, Oil & Gas.
The agency has become a point of reference for all those entrepreneurs who wish to export their products and spread Made in Italy abroad.
Thanks to the collaboration of highly specialized companies, it is able to offer assistance throughout the organizational phase: stand set-up, travel-stay, goods transport, hostess service.
The corporate mission is to support companies in their internationalization process by creating new business opportunities and improving knowledge of global economic dynamics.