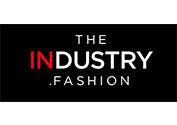 TheIndustry.fashion is the fastest growing data insights, daily news & events company serving the fashion industry today. The Insight, the daily news, views & interviews is the only dedicated fashion news service without a paywall, so you can view as many stories as you like for FREE.
To supplement the all-important daily news, paid members can get access to suite of consumer data insights including a unique master database of over 800 company profiles of brands, retailers, showrooms & agents and universities containing 17,000+ data points of latest sales figures to website visits, key executives, sectors covered, number of stores and stockists, giving invaluable insight into how companies in fashion are performing and how the customer of fashion is thinking and behaving.
In addition to this vital data resource, TheIndustry.fashion publishes a monthly brand & retail tracker The Index, designed to give crucial un-biased insights into the psyche of today's consumer, allowing brands and retailers an invaluable resource to help shape and qualify their strategic efforts.
The top 100 UK brands will be judged on unbiased consumer data which provides insight into which are the most shopped and which are held in the highest regard by consumers. This is an industry first platform that will build a bridge between the brands and the consumers, allowing the user an insight into how brands are seen by those who matter most – the customer.
To complement this unrivalled company insight, there is also a library of exclusive, in-depth consumer insight reports with unique survey data on topics from attitudes towards sustainability and social media to physical vs digital retail.
TheIndustry.fashion also stages engaging events with past speakers including Nick Robertson – Founder of ASOS, Caroline Rush – CEO of The British Fashion Council, model turned entrepreneur Oliver Cheshire and Jeremy Langmead – Creative & Content Director at MR PORTER.
Unlock a suite of data insights by becoming a paid member
To sign up to receive our free daily news letter and get access to our FREE daily news service