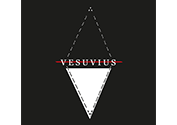 Trend Forecasting Partner
Born from the will to create a guiding space by and for creatives of all horizons and identities, Vesuvius brings a new take on creative consulting. The bureau aims at using the generational advantage of multicultural and multi faced vision in its team to accompany both established & up and coming fashion brands in their creative process.
From conceptualisation to development, the expert team at Vesuvius assists the customer by both following their vision and provide them with advice and guidance that will guarantee an innovative and efficient result.