Costurero Real
Hall: Grand Ground Stand: H82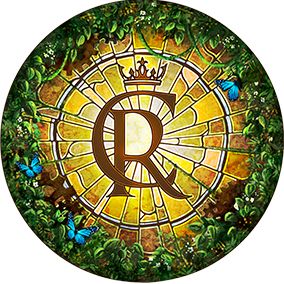 'Costurero Real' is a fashion brand based in Barcelona, Spain. Inspired in nature and fairytales our designs combine beauty and handmade, in an unique and original way.
On 2008 Alassie, the main designer, opened a blog about costumes for Theatre, Opera or Cinema called 'Costurero Real' (The Royal Taylor). That was the start for this beautiful adventure of creativity and fashion.
Today, we are a team who sew, design and ship everything with care and love.
We are speciallist in fantasy costumes, and fairytale inspired fashion, creating our own fabrics with custom designs.
Price for a pair of Raven skull earrings make in resin and handpainted. Is not a real bird skull, is fake taxidermy, 100% vegan. 2 colors avalaible

A hair barrette created from high quality vegan leather, this original design is hand cut, carved. This classic barrette comes with a Wood stick. 11cmx8cm Wood stick 13cm