Feel Fit
Hall: Grand Ground Stand: G36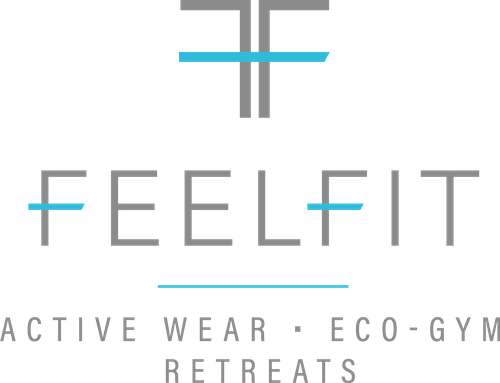 Mission Statement
Our mission is to empower anyone to live better, long term.
Providing high quality coaching in non-judgemental, non-intimidating environments where everybody is welcome, and fit is not a look shape or size – it's a feeling. From eco studios powered by the energy of its members to UK-based retreats where you can disconnect to reconnect, these are safe and inclusive spaces that are better for you and for the planet. As is our range of award-winning sustainable activewear.
Feel Fit. Stronger for you, our planet and our future.
About us.
Feel Fit has sustainability at the heart of all we do.
In contrast to the short termism and quick fix approach that dominates the category, Feel Fit is all about helping people for the long term. This philosophy extends not simply to the way we approach coaching and supporting our members, but also to the way we operate. We are building a brand that is good for its members and for the planet.
So far, we have established the first eco-powered fitness studio and store based in Bristol, an award-winning range of sustainable gym & leisure wear and last year
we introduced UK based retreats to our portfolio.
Activewear
Our first collection of sustainable activewear is made from Econyl; a yarn created from recycled fishing nets, nylon and plastic waste. We have since been on the lookout for new innovative material and have come across Eco Olympus – material made from recycled PET – it is sweat wickening, squat proof and has a 4 way stretch which makes it perfect for activewear. We are on a mission to make sustainable fashion stylish, affordable, comfortable and that moves with you. Feel good, do good.
Studios
Eco-powered fitness studios – the first of which is our flagship HQ is in Bristol. We believe fitness should be fun and for everyone, so we aim to create safe, inclusive
and inviting environments for all, while helping play our part in making the planet healthier.
Feel you retreats
Every once in a while, we believe it's good for everyone to not only disconnect from technology, but also from their autopilot status. Our retreats are an opportunity to open your heart, unleash your spirit, and reconnect with yourself.
Address
Bristol
United Kingdom
Your new best friend. Our Evolve Sports Bra really is our best yet. Longer in length, with a tight supportive band meaning it is our highest support bra.

Evolve Growth and development is central to what Feel Fit is all about. With greater knowledge and experience we can evolve what we do and how we do it in the future, for the better.
3 Results
Launched in 2020 British brand Feel Fit is the creation of Ellie Crawley a Bristol based entrepreneur with expertise as a personal trainer, strength and nutrition coach.