Kamena sc
Hall: Hall 1 Stand: PJ4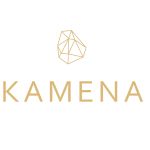 Kamena is us: Agnieszka Pielach and Joanna Soroczak - friends for over 18 years, founders of the company, designers of jewellery, and a group of wonderful artisans and enthusiasts who help us to make our ideas come true.

We were inspired to establish our brand for two main reasons. One was that we couldn't find on the market the jewellery we wanted to wear at that time and the second was the passion brought from childhood for collecting stones and minerals. We started to order custom jewellery made for us by our friend - jeweller. At the same time, following our hobby from the childhood we were frequently visiting mineral fairs in Warsaw where we quickly noticed that among the number of jewellery designs, there is practically no jewellery with Polish stones. We knew very well that locally we have quite a variety of geological treasures available. In the following months, we turned our observations and inspirations into a brand that produces and sources materials locally. We wanted to make sure that the gems we are using in our designs are sourced in a fair way as well as people who work for us are paid what they deserve.

Currently, we cooperate with several local jewellery workshops. This is where the prototypes are made first, and then the finished pieces of our jewelry.