FLAVIA PINELLO
Hall: Grand Ground Stand: C74-08b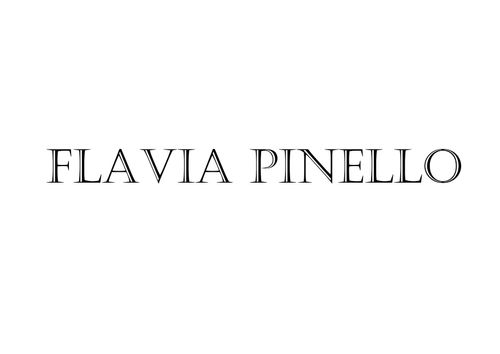 Our brand Flavia Pinello designs and produces women's Evening dress and pret-à-couture strictly Made in Italy.
The brand was established in 2010, simultaneously with the opening of Flavia Pinello's Modart Atelier, located at 123 Terrasanta Street in Palermo. It made its debut at the New York International Bridal Week and the Dubai Fashion Week.
Critics have described the brand as follows: "Renewal of Minimal chic, an unmistakable style. Refined and timeless elegance for women who want to express themselves."
FLAVIA PINELLO: FASHION DESIGNER & BRAND
Flavia Pinello is a Sicilian designer and couturier who was introduced to the world of Haute Couture by her grandmother, who was one of the head seamstresses for the Fontana Sisters.
Her talent and skills have caught the attention of major fashion names, but proud of her Sicilian origins and in order to maintain her independence, her brand, and her Atelier in Palermo, she turned down important job offers from fashion multinationals that wanted to include her in their staff in Milan, London, or New York.
Beauty is in the eye of those who know how to seek it.
Beauty lies in the harmony of forms, proportions, contaminations, and knowledge. Flavia Pinello's leitmotif is the constant search for harmony, a fluid balance between fashion and elegance that embraces a woman's body.
In contrast to Sicilian Baroque, voluminous and exaggerated fashion trends that diminish the personality and forms of women, the Flavia Pinello brand focuses on the individual and the enhancement of personality, putting women back at the center of fashion. Sartorial craftsmanship and mastery are exalted in simplicity; they don't need superstructures to be noticed. Thus, a detail or a particular feature assumes a different role, becoming the protagonists and complements of a studied and refined design, providing balance to the garment itself. Through our creations, we aim to express our concept of beauty and harmony for the modern woman who wants to be noticed for her elegance and femininity.
In today's fashion, the sense of uniqueness and personality has been lost. In stores, we no longer see images of people but rather a sense of emptiness and negation of individuality. We strive to create garments that restore that feeling of well-being, elegance, and uniqueness. We want to create garments that instill self-confidence and a sense of freedom.