RANCANGELO SRL
Hall: Hall 1 Stand: PJ1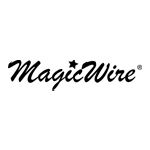 Developing a successful new product is one of the most exciting and motivating experiences an organisation can offer.
MagicWire® is the result of research and experience in the field of metalworking and a study of shape-memory alloys.
Innovative techniques and processes combine with the quest for unique style and design, dedicated to anyone seeking to express their identity with a jewellery set that's harmonious and flexible and can be worn in a different way every day.
Super lightweight, comfortable jewellery with a highly impactful modern style; non-allergenic and timeless.
Address
Trissino (Vicenza)
Italy