Rice Fanshawe
Hall: Grand Ground Stand: H60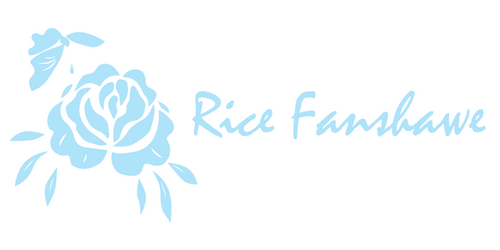 Brand Rice Fanshawe, established by Designer Fanshawe in 2015, is committed to conveying our aesthetics hidden in floatingly delightful fashion style, beaming out the finest quintessence of Chinese culture while inheriting the beauty of Hanfu. As a designer Hanfu brand, it has gained popularity and influence in the subculture since its inception. In 2018, the hit "Laiyi" went viral on social media, catapulting Rice Fanshawe to fame. In 2021, the brand's appearance at the National Style Ceremony wowed the entire Hanfu subculture with its splendid court-style costumes, establishing its status as a light luxury Hanfu brand. That same year, Shanghai Textile Museum invited the brand to participate in an exhibition. Our works have been multiple times featured in official media such as China Daily, Wen Wei Po, and Xinmin Weekly.

Tasked to execute the exhibition supported by the luxury brand BUCCELLATI in 2022, Brand Rice Fanshawe managed to acquaint crowds of customers with the artistic know-how represented in the thematic exhibition History of BUCCELLATI x Hanfu. Invited by Mr. Dimitri Gouten, chief executive officer Asia Pacific at BUCCELLATI, Rice Fanshawe attracted 1 million all-media pageviews.
In February 2023, Rice Fanshawe participated in catwalk shows and exhibitions held in the Paris government hall, and received high praise and recognition from French government officials and visitors for our brand's products.
To buoy the customers with traditional cultural visual exuberance and emotional literacy in the year of 2023, Designer Fanshawe strives to share the beauty of precious hand-made jacquard silk fabrics such as Rice Fanshawe original embroidery fabrics (including machine embroidery and handmade Suzhou embroidery). No wonder our original intangible cultural heritage hand-woven flower brocade, Song brocade, Zhang satin, Yun brocade, and Kesi. That will be the main fabrics for new season design of Brand Rice Fanshawe.