Wear Evelin
Hall: Grand Ground Stand: C39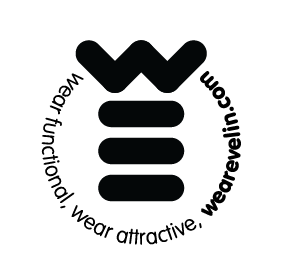 The Wear Evelin brand was born from the need of constantly changing garments in order to make them functional and attractive.
Our fashion idea has always prioritized two main things: functionality and attractiveness. Who said that you have to be either smart or good looking, for example, when you can be both?!

We believes that if you feel good and attractive in what you wear or use and if what you wear or use is practical and can be used in different ways, your daily life runs smoothly and you can better focus on other things. This is when we started creating designs that can have more than one use and/or can be mixed and matched to create several looks, that have some details that enhance certain body areas to boost your confidence or that can simply help you make your life easier!

Feeling good and being practical is truly empowering!

One of the mottos we live by is, in fact, 'Person of all trades and master of everything!', in other words... be everything, know how to do everything (or at least show it!).

Enjoy the ride and don't get caught unprepared!

With an Italian background and a British attitude, the Wear Evelin's collections bring you the best of these two fascinating and practical countries.

With high quality materials and unique designs we predict that the only problem you will encounter is that you will be addicted to them!

Wear Evelin with us!
Address
London
United Kingdom
Wear Evelin Functional Bottle in two sizes (592 ml and 950 ml) and three coours (matt white, onyx black and silver)
3 Results