SANDY TZATZOU for a very first time is available here!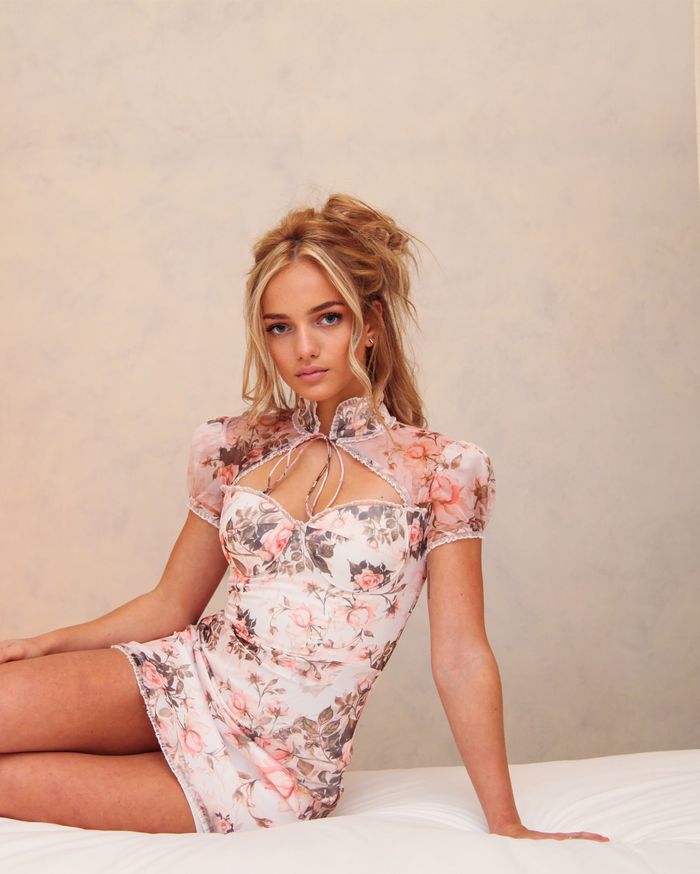 SANDY TZATZOU finally meets you to UK and Pure London !
Meet the epitome of elegance and grace expressed in a floral print dress.
Stylish with a vintage inspired front tie detail, that feels like a soft breath of rose petals on the neck.
Made by a delicate and airy fabric that flows smoothly against the body in pale colors of green, brown and light orange.