25 May 2022
Sustainable Activewear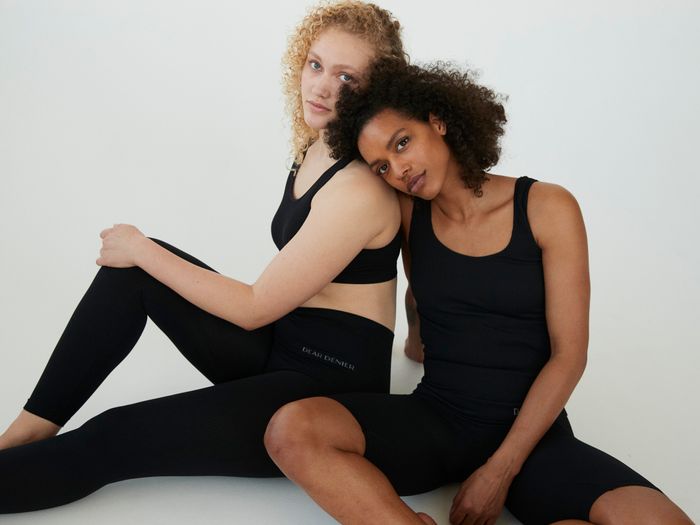 Our activewear collection was born from our existing love for high quality materials and great comfort. Having already sourced the best Italian suppliers of 3D knitted seamless tights in recycled materials, it was only natural to apply those techniques into an activewear collection. Each piece has been tried and tested to become your favourite pieces to not only relax but also exercise in.
Our pieces are snug, hug the body softly and allows for great movement. The fabrics we use have a low environmental impact and are durable. Using soft, luxury certified eco nylon and elastane our range offers great coverage, fit and flexability.
Dear Denier activewear is produced at a highly specialized OEKO-TEX®-certified zero-waste factory in Italy. They continuously invest in sustainable solutions and work systematically to reduce their environmental footprint, i.e. by purifying all wastewater fromproduction, using systems for responsible management of energy and water consumption and specializing in the use of sustainable and environmentally friendly materials.
Affordable, luxury, sustainable products at its best.
Categories
Sportswear
Tops & t-shirts
Trousers & leggings
Clothing
Athletic/ Fitness
Eco friendly apparel
Loungewear/sleepwear
Womenswear
High performance
Techincal