10 Apr 2022
3 reasons your brand community is your most important asset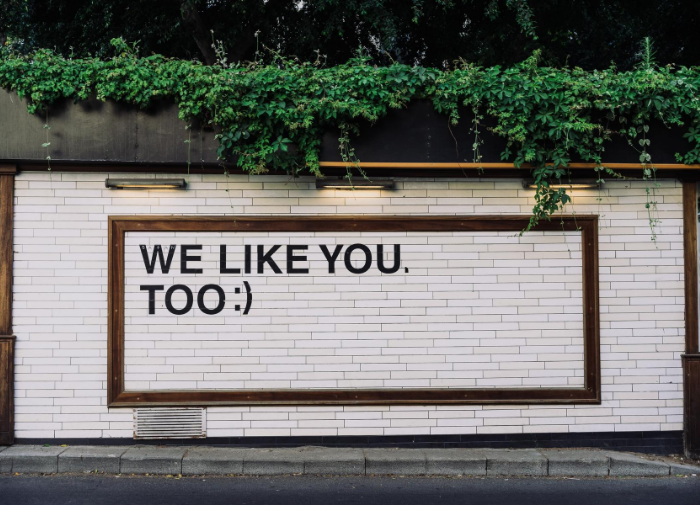 Community is king in a recessionary world post lock-down; if your customers don't feel included, listened to and connected with your brand, retaining them over the coming months is going to be a challenge.
Pre-lockdown over 30% of us Brits were "addicted" to online shopping. But during the lockdown, the world changed. Many of us broke our traditional shopping habits. We replaced our weekly dopamine hit from buying things, with an oxytocin hit from engaging with friends on Zoom. What's more, we took time to reflect on the things that we already had. The end result is a customer who is more discerning than ever.
Recent data shows 42% of customers want to spend less on clothing in life post lockdown, and over 50% of them want to 'be greener' in the coming months. With so many of us hoping to cut back our spend, how do you make sure your brand isn't on the list of businesses being axed from your customers lives? The answer lies in your community and here's why:
An active community gives you feedback

An active community is a great sounding board for your business. Often when building a brand, it's easy to become fixated on big-picture strategies, or 'competitor-copying'. In reality, what you need is a solid understanding of your customer. Why do they shop with you? What would make them want to spend more? If they haven't shopped in a while, what can you do better? To thrive in a world post lockdown, where tried-and-tested sales techniques are in question, there is no one better to learn from than someone who actively wants to spend money with you.
Getting this feedback can be straight forward. At Hirestreet we have a member of our customer service team who has a 10 min chat booked in with a different (randomly selected) customer every day. We listen to what they want from the brand, and as a thank you for their time we give them 30% off their next rental. Most people are so forthcoming with advice that these chats tend to be a lot longer than their allocated 10 minutes. We also actively request advice and feedback once a week on social media, with a comments box where our community tell us what they want to see.
We have spreadsheets full of real-life customer feedback, that we filter down and use to determine a priority list of new features to introduce. Our strategy is simple, listen and learn from what your community is telling you.
An active community gives back to your brand and converts others

The UK rental market is still in its early years. There is a long journey ahead in terms of educating consumers about the benefits of rental fashion. We often find that potential customers still have concerns around hygiene. Girls are also still worried about size and fit, even though we offer a Try On Service. It's difficult to communicate so many different messages at once. Depending on the day we might be posting outfit inspo, educational messages, fun memes, sustainability messages and more.
Our community helps spread our message organically in a way their peers trust. We often find that customer captions about their rental experience are far more powerful in driving sales than any paid marketing-post. Renters give back in many ways from tagging Hirestreet in photos on Instagram, to leaving incredibly detailed product reviews on how their dress fitted. We find that our community members are actually actively breaking down the barriers to rental that people who are new to the service might have once worried about.
Of course, it's important to reward customers for contributing. We find the best way to do this is to thank them (either by email or message and occasionally with a discount code), and to show them how their feedback is helping both others to start their rental journey and helping us build a business that works for them. Ultimately, it's such a lovely thing to see how much joy people get from feeling like they are part of something.
Loyalty. What makes a customer stay with you and not go to a competitor?

It is 5 times more expensive to attract a new customer than to retain an existing one. So why do so few businesses focus on building relationships with the customers they already have? Ultimately, the majority of businesses, especially in the world of fashion face competitive threats from others who can offer a similar product solution i.e. something to wear. Therefore, when it comes to retaining customers, either your product needs to be significantly better value for money than competitors, or you need to build loyalty. The combination of both is a definite sweet spot.
Frequent engagement with your community gives you a competitive edge in customer service. You build your brand tone of voice, and customers on start to feel like they are interacting with a friend when they talk to your brand. This provides a significant amount of reassurance, and when things go wrong there is trust and an understanding that it will be resolved.
By actively sharing user stories across the whole community the brand becomes increasingly relatable. This drives other customers to contribute and the community and sense of belonging grows for all members. When people think of your brand, they see faces and real people not just marketing. This is a lot harder to walk away from than a glossy campaign advert.
Ultimately, every interaction with a customer is an opportunity to build loyalty and trust. Businesses who only interact with a customer when they make an order, might get the chance to build on that relationship once or twice a year. Businesses who actively seek customer engagement and conversation, who ask customers to push them forward and reward them for being part of their story have an infinite number of potential customer interactions - all of which contribute to loyalty and a strong relationship.
We are in unchartered territory at the moment when it comes to brand building. Focusing on customers and not competitors is more important than ever. The question to ask yourself now is what does your community want and need from you?
Hear more from Isabella and our panel of experts at Fashion Together on Wednesday 2nd September at 11am.