01 Apr 2019
60 seconds with... Shelby Fuller, Elizabeth An'Marie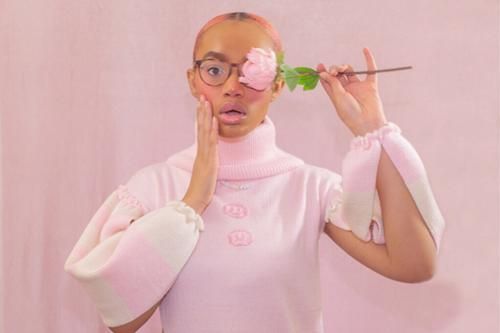 Get a glimpse into the world of Elizabeth An'Marie, with Shelby Fuller. Find out what inspires Elizabeth An'Marie collections and what fashion means to Shelby.
Who's your favourite fashion designer?
Alessandro Michele the designer who is currently creative director of Gucci. Love his knitted designs.
If fashion was an emotion, what would it be?
Happy, colourful and Joyful. Well to me anyway!
If you could wear one thing for the rest of your life, what would it be and why?
Tailored blazers - the long ones which look like dresses – so that every day for the rest of my life I'll look like a boss!
Where does your inspiration come from?
Pinterest! If I could marry Pinterest, I would. I love to test out different colours and put them together.
What item of clothing in your wardrobe makes you happy?
My knitwear pieces. I can go out and buy myself something new, but to look at my pieces, and know the story behind all of them; it makes me happy to know that I've made it.
Discover more on the Pure London blog.