28 Apr 2020
Aqua Rock, sustainable fashion brand, buys abandoned stock to help the COVID-19 crisis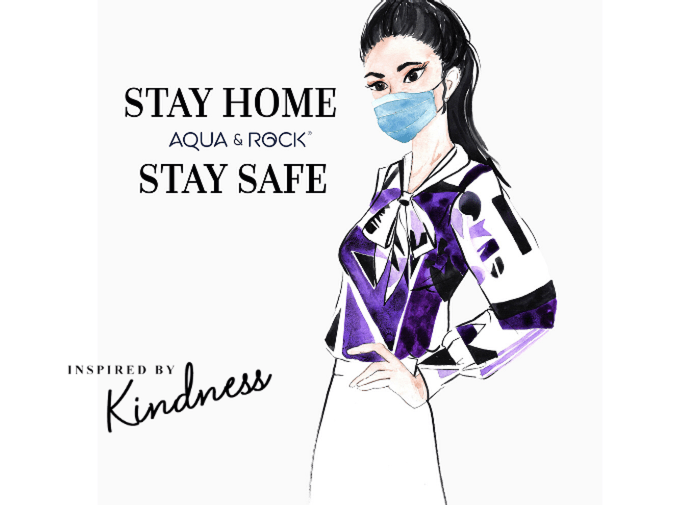 Aqua Rock, founded in 2019 by Dea Baker whose motto is "the power of one" has decided to try and help where she can. Aqua Rock has bought into stock that has been ordered but not paid for by a selection of high street retailers. Aqua Rock has bought plain t-shirts and had their own designs printed onto them in the UK.
Aqua Rock is a sustainable fashion brand that has worked on the development of their sustainable fabrics since the start. Aqua Rock is releasing 3 t-shirt designs; the t-shirts have been bought from the abandoned stock in Bangladesh. The t-shirts are made from 100% organic cotton that has been certified by the Fair Trade Foundation. The designs are printed using water-based ink therefore no chemicals are used in the process. Aqua Rock is still keeping their message loud and clear by buying into sustainable abandoned stock but also making sure that this stock doesn't end up in any landfill sites.
Aqua Rock wants to empower people into thinking that every individual can take action to help the planet but also help within the COVID-19 crisis. "The Power of One" is knowing that your small steps will help the bigger picture. If a smaller, independent brand can look to try and make a difference in such times then others can too.
Aqua Rock's 3 t-shirt designs are now available to buy online. All profits from the sale of these t-shirts will go to the NHS. The brand have strictly put in place that the orders will not be delivered until 10-14 days to adhere to social distancing rules.
Stay safe, stay home and stay sustainable.
For more information please email: dea.baker@aqua-rock.com
If you would like to share your stories across our website and social media channels, please get in touch.
Instagram
Facebook
Twitter
LinkedIn