06 Apr 2020
Consumer behaviour and the state of retail in the pandemic era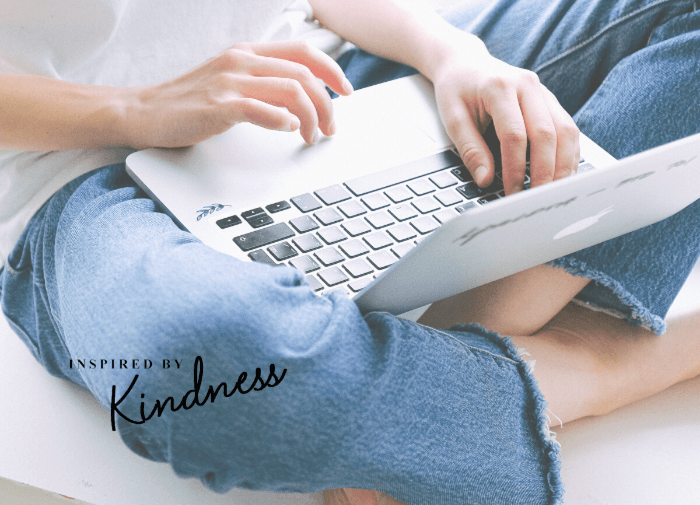 March 2020 and a global pandemic has the whole world on lockdown. Life will go on for many of us but how we experience life will, of course, be impacted. The main question I've been pondering at this time is how the fashion industry will manage this pandemic's impact, recoup the losses and continue to serve the world's fashion needs.
If the past few months have shown us anything, it's that fast fashion is on it's way out; it could be months before the high street returns to functioning anything like pre-pandemic retail environments. During this time high street retailers without an online presence will continue to lose out on sales to their digital rivals. We have witnessed numerous high street brands store closures in the past weeks. So what does that mean for the future of fashion retail?
Fast fashion giant Primark is said to be withholding £33m from landlords which was supposed to cover rent and service charges for two thirds of its 189 UK stores over the next three months. It's said that Primark and other brands have cancelled orders from their suppliers.
These decisions will definitely have a rolling effect on the supply chains and jobs for thousands of people that rely on fast fashion consumption to make a living. High street brands are choosing these options to mitigate any significant impact of lost sales due to the COVID-19 outbreak but their ability to bounce back from this without totally restructuring their operations to a more sustainable business model is seeming more unlikely as self isolation sets in and consumer habits and attitudes around shopping and consumption change permanently.
This pandemic should cause Primark and similar high street brands to rethink their decision not to sell online. The cracks are starting to show as it becomes clear that many business models are not robust enough to weather a storm, since they rely heavily on physical footfall, as well as over-consumption and consumers' desire for excess. When we think about sustainability we have to ask who's responsible brands or the consumers? If we ever thought consumers had no power, the current global crisis just goes to show how significant consumers' habits and choices are to driving the economy forward.
Consumers are still spending but the shift is to necessity rather than non-essential items. We can see from grocery hoarding and the toilet roll phenomenon that consumers have a lot of impact on any given industry depending on their needs, habits and emotional reactions to stress. Providing a feeling of comfort and safety should be the priority of fashion brands going forward.
What are the long term implications of isolation on consumer habits?
Consumer needs in isolation are drastically different to the requirements of a social society. Fewer in-person interactions have led to a reduction in fashion consumption, as mental and physical wellbeing, community and security rise to the top of the list. As self isolation continues to become the new normal, consumers now have more time to consider personal happiness and reprioritise aspects of their lives, such as work-life balance, health and living more sustainably. This new normal has redefined "clutter". As home-working necessitates a clutter-free physical environment and good mental health practices combat mental clutter, we will see a shift to more minimalist lifestyles, with slower consumption becoming the norm.
How will your brand stay relevant as the world battles this pandemic?
In most cases, purchasing decisions are based on brand and the feelings associated with that particular name. At this time, consider the core needs of the population and adjust your product range to include the essentials for indoor life, ensuring that your customers feel secure and comfortable at home.
Take a leaf out of luxury's book, and pivot your product and service to be relevant to the general needs of society at this time. LVMH is now a producer of hand sanitiser, whilst Burberry is set to retool their Yorkshire factory to make non-surgical gowns and masks. In the US, Ralph Lauren has also committed to producing surgical masks and gowns and designers in China have created stylish protective wear for the coronavirus era, from silk masks to germ-resistant windbreakers.
The key message here is that consumers still seem to want luxury products and with a greater focus on slowing down, quality is more important; products need to last as people seek to remove clutter from their homes.
Now is the time to nurture your community and really connect with your customers. Staying relevant is all about adapting to your customers' needs, finding new ways to build trust and become an integral part of their life, with or without a pandemic. Keep a close eye on your online communities, such as social media, and take the time to listen and respond to what your customers are saying. If you are trading online, pay attention to what is selling, and where possible, adapt your stock or pricing strategies accordingly. Whatever you do, the most important thing to remember is that, business or consumer, we're all in this together.
Due to the current global pandemic crisis COVID-19, when many fashion businesses are struggling, Bukola and Global Fashion Marketplace are offering their support. Global Fashion Marketplace is an international business development agency that supports fashion brands with sustainability and innovation.
---
About the author: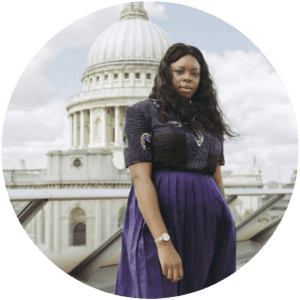 Bukola Dagiloke is a brand and business consultant specialising in sustainable fashion and innovation and is the founder of Global Fashion Marketplace, an international business development agency supporting fashion brands to reach new markets. For over a decade, Bukola has served the creative industries in London with brand development consultancy, art direction and creative strategy. Also delivering workshops and training for a diverse range of organisations, perfecting a unique creative thinking process to problem solving which she uses to serve a growing number of entrepreneurs and small fashion businesses in London and beyond.