14 Apr 2021
Enduring trends: abstract art
Historically, trends have been given a less than favourable reputation in the fashion industry. Associated with fast fashion and eternal product turnover, the question of trends' relevance in modern day fashion is an ever-present one. That being said, there are some seasonal trends that simply never go out of style...
One trend we've seen coming through, not just in fashion but also in home and living, has been a shift for abstract motifs. Amorphous shapes and free-flowing lines have become commonplace within fashion collections and gallery walls alike, as consumers look to mix and match to express their individuality.
Where has it come from?
The link between fashion and art is no secret. From the sheer creativity to the thought-out design process, fashion is an artform in its own right; one that, like abstract art, can be difficult to define.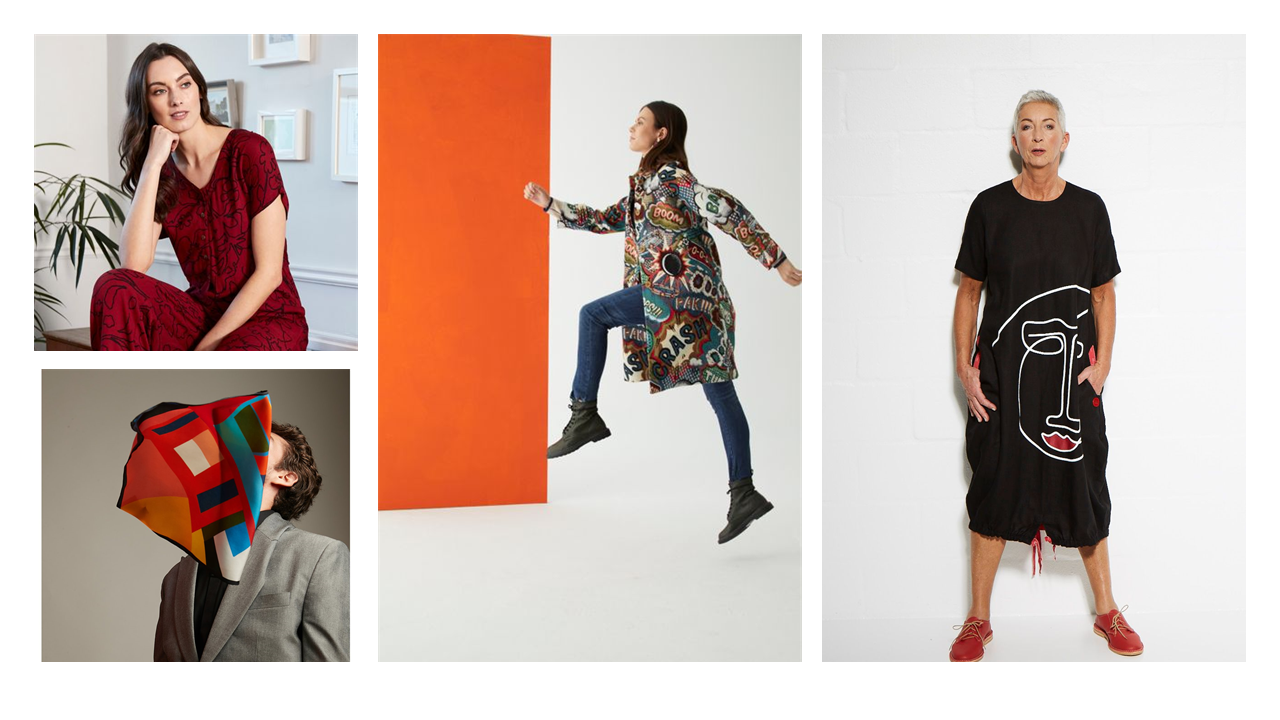 We started seeing a shift in both designer and consumer tastes to the more abstract back in 2013/ 2014, with a notable nod to Jackson Pollock's paint splatter styles on many catwalks that season. Since then, and against a backdrop of marked politicism, abstract shapes and art have only grown in popularity, fuelled by a need for escapism and a desire to stand out from the crowd.
Alongside this, the rise in technological influences cannot be ignored. With platforms like Photoshop and Instagram making it easier than ever for their users to manipulate and create their own abstract images, there's no denying that this style has become mainstream.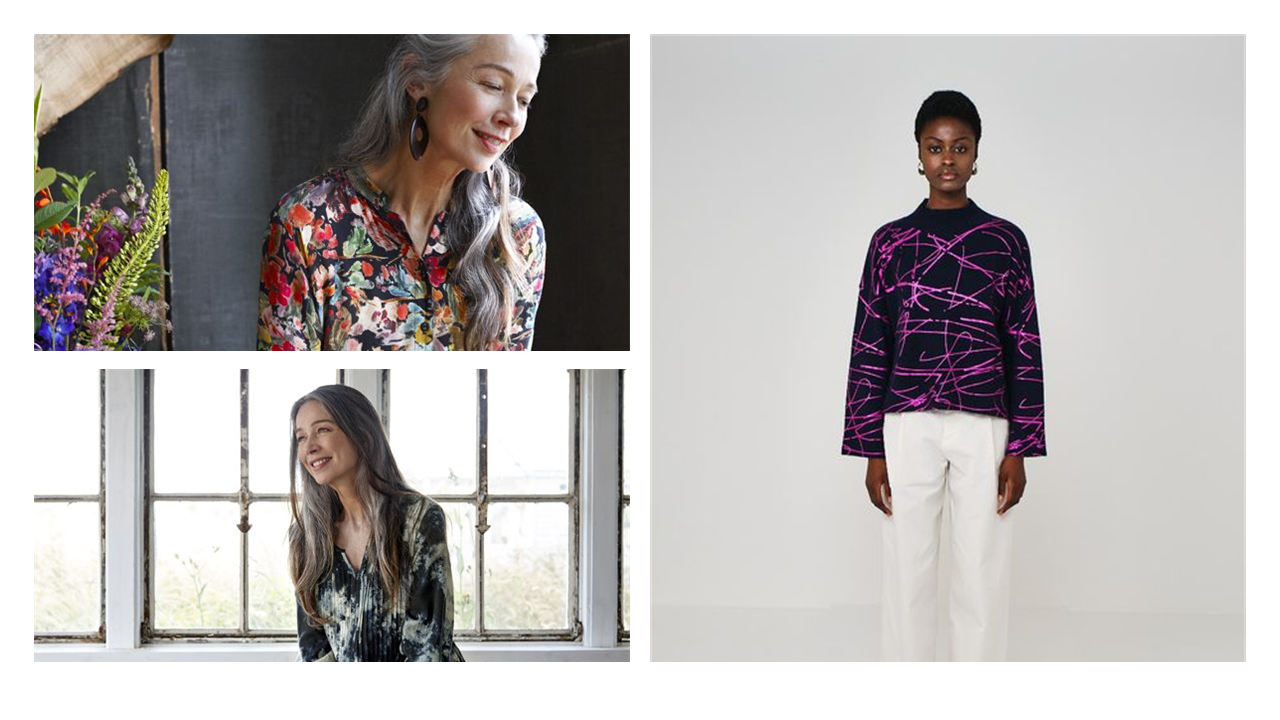 So where are we seeing this come through in our collections? We've picked out a few names from the Pure line up who have perfectly embodied this enduring trends.
Abstract fashion at Pure London…
Vilagallo
Vilagallo is a Spanish brand internationally renowned for celebrating classic tailoring with a twist. The brand's eclectic collections, inspired by a kaleidoscope of global references, are characterised by colour and versatility.
Brodie Cashmere
True to abstract form, you will find rich colour, fun, and excitement in the Brodie range. Offering ethical and sustainable pieces, Brodie Cashmere is committed to quality.
22Folds
Founded in 2019, 22Folds is a young and contemporary menswear brand. Their design philosophy embodies functionality, comfort, and a bit of quirk which is reflected in their bold prints.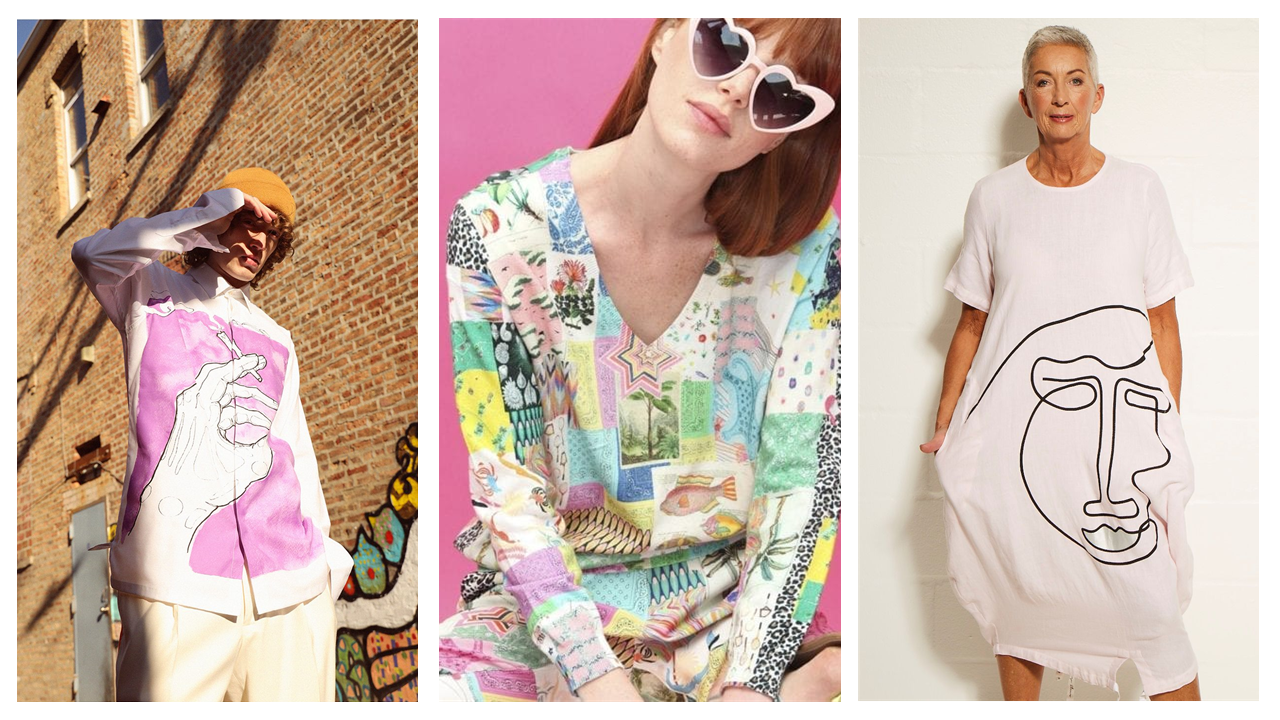 Sahara
Sahara is renowned for creating contemporary clothing with a unique aesthetic inspired by the spirit of adventure, global design discoveries and unbounded creativity. Sahara creates clothes for the individual, not the crowd, making them an essential addition to this list.
Hugo Flear
Hugo Flear is a Cape Town based fashion designer who designs his own unique South African prints, using them for his ageless collections. His prints are not only beautifully abstract but reference his African roots in unexpected ways.
Nomads
Nomads have been fair trade since day one and embrace slow fashion taking the time to ensure quality production and contemporary design, all whilst valuing the skilled hands that produce each garment.
Want to see more of the most exciting trends and collections? Join us at Scoop X Pure from 12th - 14th September 2021 at the iconic Saatchi Gallery as we refuel retail! Keep an eye on the Pure London website to find out how you can register to visit and exhibit.
---
More from Pure...