27 Feb 2020
Exhibitor tips for post-show success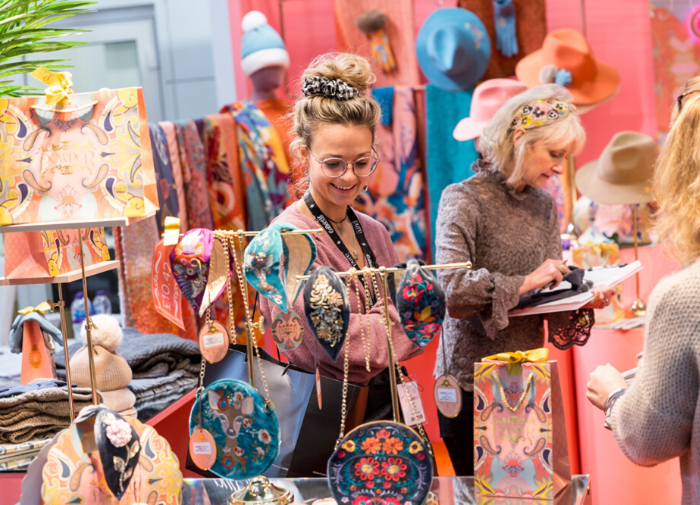 Pure London's AW20/21 edition might feel like a distant memory, but in reality, the work's just starting. The time following your showcase at a trade show like Pure London is quite possibly the most important period in your exhibiting experience. I've broken down some top tips for post-show success to help you see real ROI on your time at Pure London…
Revisit your goals
Any good trade show strategy should include a set of measurable goals or deliverables that give you a laser focus when exhibiting. After the show, your first task should be to revisit these goals, whatever they are. Whether you've set yourself a goal for the number of orders written or the amount of email addresses you've collected, quantifying your achievements will help you to determine whether or not the show was a success.
Follow up with leads
It goes without saying that the real value of trade shows lies in the connections you will make. That being said, collecting business cards is simply not enough. In the weeks following the show, you need to be solidifying those connections, nurturing them into hot leads and valuable business contacts. Make sure you add all the details you collected to your database (providing you have sufficient consent) and contact them with personalised messaging regarding the products they were interested in, or with more information on your brand. It's also worth tracking down their business social media accounts and growing an engaged social media following as well.
Rebook your space
If you haven't yet, now's the perfect time to rebook your space for the next show. Make sure to get in touch with your account manager to let them know how the show went and if you achieved your goals. Regular appearances at the same trade show will boost your brand's profile, giving you must-see status for regular visitors and ultimately boosting your ROI. Take note of any preferential rates the show has; at Pure London booking your space for two consecutive seasons will guarantee you will receive your preferred stand space at a fixed rate.
Claim your spot on the Pure London SS21 line-up. Join us at the UK's leading fashion trade show from 19th – 21st July 2020 at the iconic Olympia London.
This post was created by Pure London editor Emma Wilder
---
About Pure London and Pure Origin
We are the UK's number one leading fashion trade event that brings together the entire fashion supply chain, right the way from fibre through to finished ready to wear garments.
No other UK show offers sourcing and brands together, making Pure London and Pure Origin the only event to cater to all your fashion buying needs under one central London roof.
Location & Opening times:
Olympia London,
Hammersmith Road,
Kensington,
London W14 8UX
-
Sunday 19th July 2020, 09.30 - 18.00
Monday 20th July 2020, 09.30 - 18.00
Tuesday 21st July 2020, 09.30 - 16.00