04 Dec 2019
About the Editor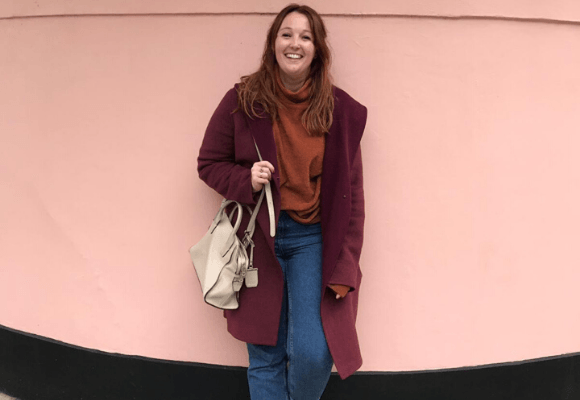 We sat down with Pure London's editor,
Emma Wilder, to get to know her better...
Profession:
Fashion Content Editor at Pure London
Hometown:
Horsham, West Sussex
Residence:
London
Where were you before joining the team at Pure London and what brought you to writing for Pure London Editorial?
I have a fairly varied writing background and have been lucky enough to work across a whole range of industries; we're talking everything from construction to beauty. I graduated in 2016 with an English and American Lit degree and worked as a content and social media exec for a digital marketing agency in Brighton for two years. After that, I went on to work for a start-up beauty brand, as their in-house digital content marketing manager, before being offered the perfect job as Fashion Content Editor at Hyve Group in December 2018. Having worked with a number of fashion clients in the past, I know that that this industry is something I'm passionate to write about, so when the opportunity arose to join the Pure London team, I jumped at the chance!
Favourite thing you've worked on so far?
Having one favourite thing is difficult, though, as I love having the opportunity to write about something that I'm truly interested in in my everyday life – it definitely makes for better content, in my opinion! I'm really privileged to be on site at every edition of Pure London and it's always so exciting to see the creativity of our brands and the stunning collections that bring the show to life. It's also amazing to be around so many industry professionals who are totally in their element and are so knowledgeable and passionate about fashion.
One thing that would surprise people about the work you do? Or, the most unusual/unexpected part of your job?
I don't know if it's surprising, but I think my job is very multi-faceted; possibly more than people think. The main part of my job is, of course, delivering key industry news, trends and engaging content to the Pure London audience, as well as making sure the internal team knows what's going on in the industry as a whole. I would describe the role as a mixture of digital marketing, journalism and PR, research and networking; there's definitely not a "standard day in the office" as I'm always working on something new.
Favourite brand/ label and why?
Like so many people, I love Levi's. It's so difficult to find the perfect pair of jeans and when you wear jeans as much as I do, you need something that's going to fit and last. Obviously, Pure London is dedicated to sustainability as well, and I think it's really cool that they have so many ethical and eco-friendly initiatives, especially since the denim industry has a bit of a bad rep when it comes to conscious fashion.
What does Pure London's 2020 theme, 'Nomad', mean to you?
This is a tricky one to answer, without regurgitating the manifesto! To me, it has connotations of freedom and a sense of being unafraid, but kind of taking that one step further. I think there's a certain spirituality to the word; it's the sense of being very much an individual, discovering and then embracing your own forms of creativity and self-expression, within what can only be described as a very confusing time for the world.
Do you have a work uniform? Or, does your work style differ from your personal style, or are they one and the same?
It really depends on the season! For winter, I pretty much live in jeans and have an extensive collection of black and navy jeans, which form the basis of about 90% of my outfits. I think for work, my "uniform" is maybe a more grown-up version of the weekend jeans and jumpers vibe. I wear a lot of black, mainly because it's easy, and more often than not, I'll wear a headband or a statement necklace to bring some more interest without having to think about it too much (I'm not a morning person!). In the summer, I'm much more adventurous, and my style will change drastically from one day to the next.
Instagram: @em_wilder
LinkedIn: Emma Wilder
Emma recommends:
Storming the runway: the best of Pure London AW20/21
Pure Icons: a look inside the career of Dame Mary Quant