16 Jan 2020
Pure Icons: a look inside the career of Dame Mary Quant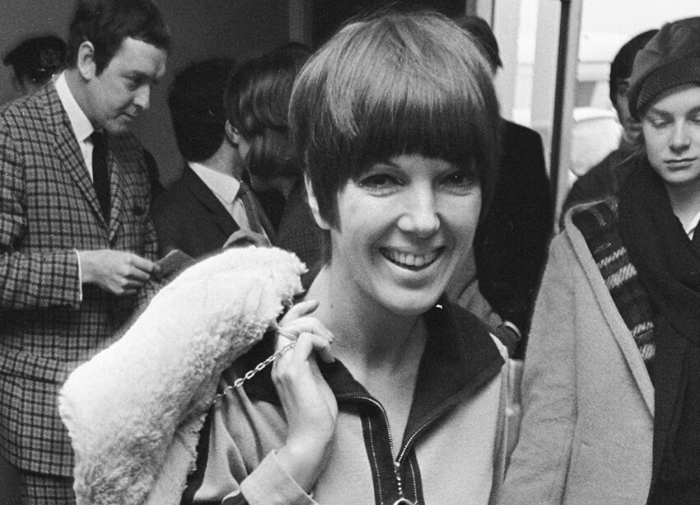 If there's one designer who defined the look of the '60's and '70's it has to be Dame Mary Quant. The British designer brought fun to fashion in a time when twinset and pearls was the only option for the emerging teenager demographic. The pioneering designer took hemlines higher and championed youthful and liberating clothes for the Swinging London set; she described the Mary Quant woman as "curiously feminine, but [her] femininity lies in [her] attitude, rather than in [her] appearance".
In the advent of the designer's 90th birthday, in February, and to celebrate the continued success of the V&A's Mary Quant installation, I was privileged to sit down with one of Dame Mary's close colleagues Heather Tilbury, who was a Director of the brand, to get a glimpse into the illustrious career of the iconic designer.
You have been a close friend of Dame Mary Quant's for many years, in both a personal and professional sense. Can you tell me a bit more about the designer's history?
Mary was born in Blackheath in 1930. She was the daughter of two Welsh schoolteachers, so had quite an academic background. She always loved fashion and wanted to be a designer from a very early age; so much so, that she did naughty things like cutting up her bedspread and making it into garments because she was dressed in clothes that she didn't enjoy wearing. She was always extremely determined and was eventually able to convince her parents to allow her to go to Goldsmiths and study with the view to becoming an art teacher.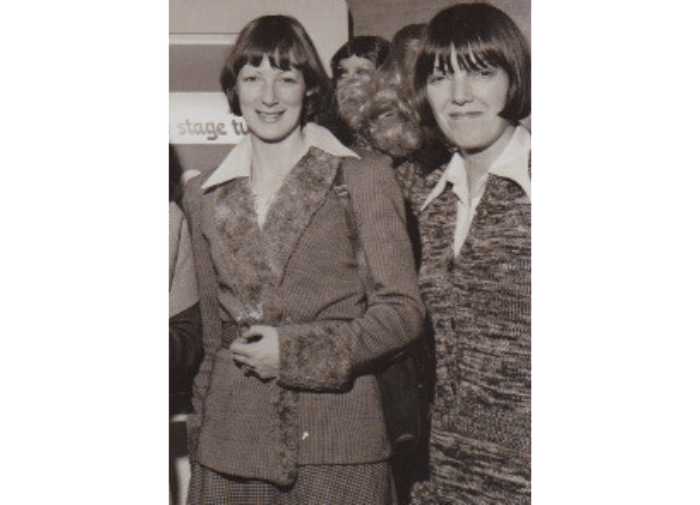 Heather Tilbury (left) with Dame Mary Quant, image provided by Heather Tilbury

And what about her start in fashion? Where did it all begin?
Whilst she was studying at Goldsmiths, Mary met fellow student Alexander Plunket Greene, and they had a wonderful time together. In 1954 they met former lawyer turned photographer Archie McNair who became a close friend. In 1955, Mary, Alexander and Archie opened a shop on the corner of King's Road and Markham Square, called Bazaar. Almost immediately, the shop – Mary hated the word "boutique" – became the haunt of Chelsea's creative set. So, it became a real hub and the very start of Swinging London.
It soon became apparent to Mary that she couldn't source the sort of merchandise that she and her friends wanted to wear. So, starting with a few seamstresses she began making clothes herself. Every time she put her original garments in the window, they were sold within minutes. The whole thing took off to the extent that in 1957, they opened a second Bazaar right opposite Harrods and, conveniently, a zebra crossing, so people could get between the two very easily.
Bazaar windows, especially in the original King's Road store, became destinations because they were like works of art. These windows attracted so much attention including of the fashion press, and of course, it really snowballed from there.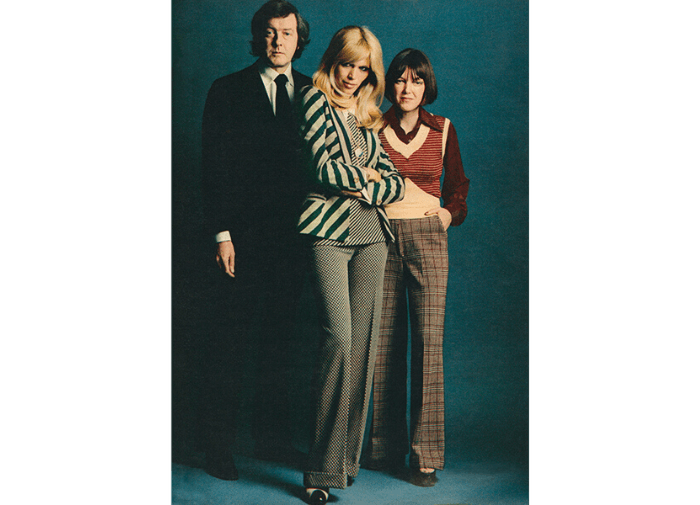 Alexander Plunket Greene, Amanda Lear and Mary Quant photographed by Terence Donovan for the Daily Telegraph Magazine, May 25, 1973

How did you meet Dame Mary and come to be a director of the label?
In 1967, I was working for Kangol as their PR and Marketing Executive. Along with their safety "arm", Kangol had a fashion division, which held the licence for the iconic Mary Quant berets. Having naturally worked closely with Mary Quant and her team during my time at Kangol, I was invited, in early 1970, to join the business, at their offices in Ives Street, Chelsea. And, there I stayed initially as the Marketing and PR Manager, and later a Director of Mary Quant Limited
Which of her pieces, or collections, is your favourite?
This is such a difficult question to answer, as I was so thoroughly involved in every aspect of all the collections, from concept, presenting them to the press and all the way through to releasing them to the public.
I think what I love the most about her designs and approach to fashion is her sense of fun. Mary brought fun and colour into fashion, following an age of post-war austerity, targeting the emerging "teenager" demographic.
The Daisy and Havoc dolls certainly stand out to me. Daisy was first released in 1973 and wore miniature versions of current Mary Quant designs, which were pocket-money-priced and so wonderfully collectable. These would be released at the toy fairs in Harrogate and Brighton with real models wearing life-size versions of the Daisy, and later Havoc, outfits.
Mary always said that tom-boy Havoc was her alter ego. I remember at the launch of Havoc, we had the model ride onto the catwalk on a motorcycle; the vibrations from the engine caused the plaster to start coming off the ceiling and walls!
Dame Mary Quant has been described as a trailblazer for women in the '60s – what is it about her designs that makes her so empowering?
The thing that made the company such a stand-out place to work was how collaborative it was. What I think was the most empowering thing about the brand was that everyone was allowed a say. Whilst Mary had a very clear vision for what she wanted she had a unique blend of practical common sense and unlimited creativity and she would always listen and consider other people's opinions, whether relating to design, marketing or any other aspect in the business.
I think it was the sense of empowerment and acknowledgement that we felt within the company that really permeated the outside world and became tangible to the Mary Quant customer as well.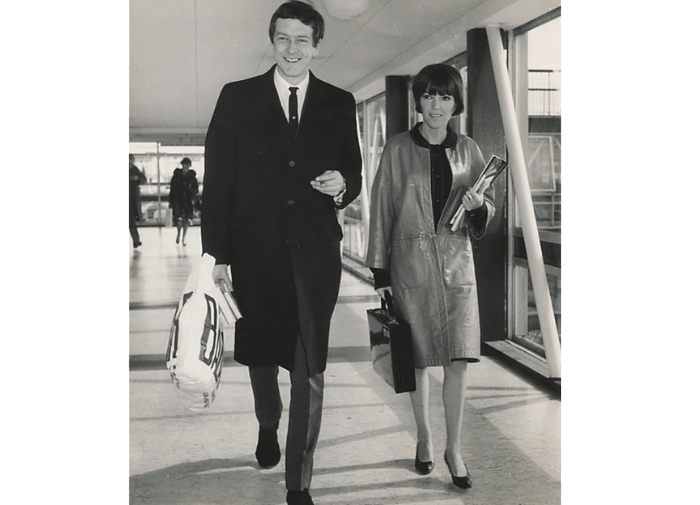 17th September 1964, image courtesy of Terence Pepper Collection

The Mary Quant look has become so iconic – can you describe her personal style?
Mary believed that fashion should be for everyone and the key to this was to make clothes that fit perfectly. In Mary's mind, it didn't matter who you were, or what you looked like; as long as the clothes fitted well and were worn with confidence, you were stylish.
She was the absolute personification of her brand and I would say her favourite piece was the 'Banana Split' dress, which remains one of her best-known designs. She would sometimes accessorize it subtly, with black tights, and on other days she would wear very colourful tights, like ochre yellow or bright orange.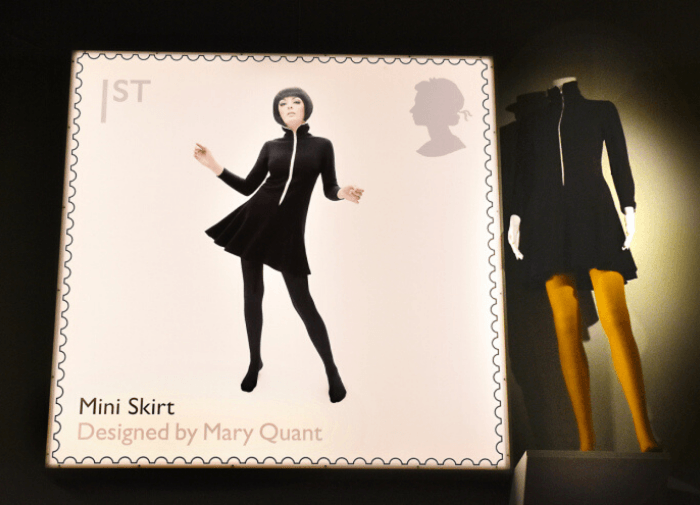 Mary Quant postage stamp, image courtesy of Getty Images
What is the legacy of the Mary Quant design identity on the industry today?
One of the things that Mary's not always credited with, and this is a really important point for me, is that she pioneered coloured, tube-shaped tights. Previously, tights were mainly manufactured for thespians and dancers; they were knitted flat and then sewn together, leaving them with a seam at the back.
Mary, of course, had a vision, and so she approached some of the main hosiery manufacturers at the time and convinced them, almost bullied them, into trying something new. This allowed her to take her signature mini hemlines even higher, protecting women's modesty whilst allowing them to express their youthful and fun fashion sense and move around with ease.
The Ginger Group brand was, I think, another turning point for the fashion industry. Previously, ready-to-wear clothes were not always available nationally, and indeed internationally and department stores would mostly stock their own collections. Ginger Group revolutionised this, creating ready-to-wear clothes by a well-known, high-end designer that were made accessible through their affordability.
As a lead advisor on the Mary Quant exhibition at the V&A, what can you tell me about the exhibition? What was the inspiration behind the exhibition and why now?
Originally it was a book which Jenny Lister, subsequently the curator of the V & A's Mary Quant exhibition and I had discussed, and she suggested I did some research. It became apparent quite quickly that there should be an exhibition dedicated to Mary's work as well and both book and exhibition have proved outstandingly popular. So much so, that when it closes at the V & A South Kensington mid February it will reopen in Dundee in early April. I have always felt that Mary's role in the fashion industry and her design legacy is a story that hasn't been sufficiently widely appreciated so it is a wonderful tribute and recognition for this revolutionary and groundbreaking designer, Mary Quant.
The inspiring Mary Quant exhibition is on at the V&A until 16th February 2020 before it moves to V&A Dundee from 4th April.
Get more inspiration across the whole fashion industry at Pure London this season. Join us under the iconic roof of Olympia London from 9th - 11th February for 2020's first Festival of Fashion.
This post was created by Pure London editor Emma Wilder

---
About Pure London and Pure Origin
We are the UK's number one leading fashion trade event that brings together the entire fashion supply chain, right the way from fibre through to finished ready to wear garments.
No other UK show offers sourcing and brands together, making Pure London and Pure Origin the only event to cater to all your fashion buying needs under one central London roof.
Location & Opening times:
Olympia London,
Hammersmith Road,
Kensington,
London W14 8UX
-
Sunday 9th February 2020, 09.30 - 18.00
Monday 10th February 2020, 09.30 - 18.00
Tuesday 11th February 2020, 09.30 - 16.00