06 Jan 2020
Meet fashion's digital nomad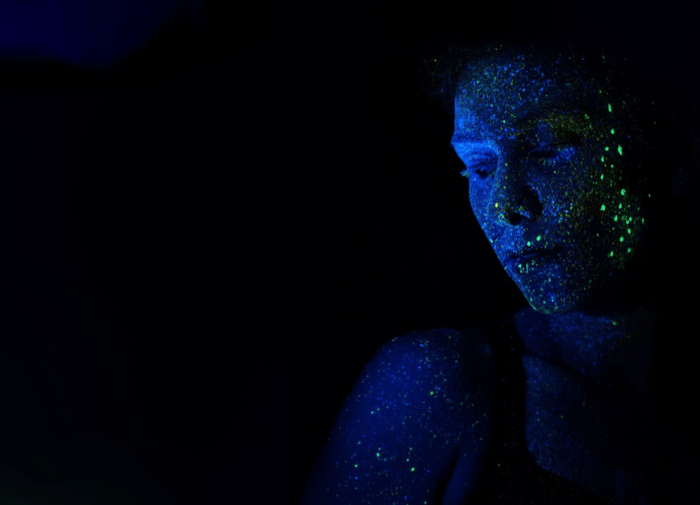 In case you missed it, our 2020 theme is all about the wanderers, the creatives and the boundary-less. Pure London's Nomad theme celebrates a modern world in which everything is connected, and anything is possible. A world driven, in large part, by technology, social media and digital communications. It is this technology-first world that inspired our theme, at least in part, and it's the individuals who live in it that we're here to talk about today.
As tech has become more accessible, it has also become something of a necessity; internet access is now thought of as a basic human right, a right that is also known as the "freedom to connect". This focus on connectedness means that we can now forge relationships with like minded people around the world, ironically, from the comfort of our own homes. On the flipside, it also means that we can travel the world, be inspired and meet new people, all whilst staying connected with our families and keeping up with our nine-to-fives.
Of course, fashion being fashion, our industry's given the term something of a new meaning. For designers, marketers and retailers alike, the technology boom has provided a whole range of ways to get creative. In fact, some of fashion's most famous digital nomads aren't even real.
A concept that first came to life in 2018, one of the biggest trends right now is the rise in AI influencers and digital models. Influencers like Miquela and Noonoouri have taken over the blogosphere where fashion, streetstyle and luxury are concerned and, most notably, neither of them are "real". Naturally, there are mixed feelings about this new type of influencer; on one hand, the argument stands that influencers' content is often highly curated and fictionalised anyway, on the other, there's the argument that using digital models further removes brands from their audiences taking away the elements of personality and authenticity that are so important for many consumers.
Another major player in the digital fashion world is the development of digital-only collections. Straight out of Scandinavia, digital collections are a potential answer to Instagram over-consumption by influencers who wear their outfits just once, before relegating them to the back of the wardrobe, or worse, landfill, forever. As the name would suggest, digital clothing is online only, meaning that no actual tangible product is manufactured. The idea is that influencers can take a picture in their own clothes and then have designs e-fitted to their bodies to appear as though they are physically wearing the piece.
Contentious or not, digital fashion has been embraced by a number of the biggest names in fashion, with everyone from Coach to Balenciaga jumping on board to collaborate with the likes of Lil Miquela. And there are plenty of indicators that back up the business case for working with CGI models; lower costs, no brand-damaging misbehaviour and a relatively easy way to show consumers that they're the brands of the future.
Fashion technology is changing every day. Stay in the know at Pure London this season. Join us at Olympia London from 9th – 11th February to hear from our line-up of industry leading speakers and discover the most innovative and exciting brands out there.
This post was created by Pure London editor Emma Wilder

---
About Pure London and Pure Origin
We are the UK's number one leading fashion trade event that brings together the entire fashion supply chain, right the way from fibre through to finished ready to wear garments.
No other UK show offers sourcing and brands together, making Pure London and Pure Origin the only event to cater to all your fashion buying needs under one central London roof.
Location & Opening times:
Olympia London,
Hammersmith Road,
Kensington,
London W14 8UX
-
Sunday 9th February 2020, 09.30 - 18.00
Monday 10th February 2020, 09.30 - 18.00
Tuesday 11th February 2020, 09.30 - 16.00