15 Nov 2022
Fashion event ideas to market your brand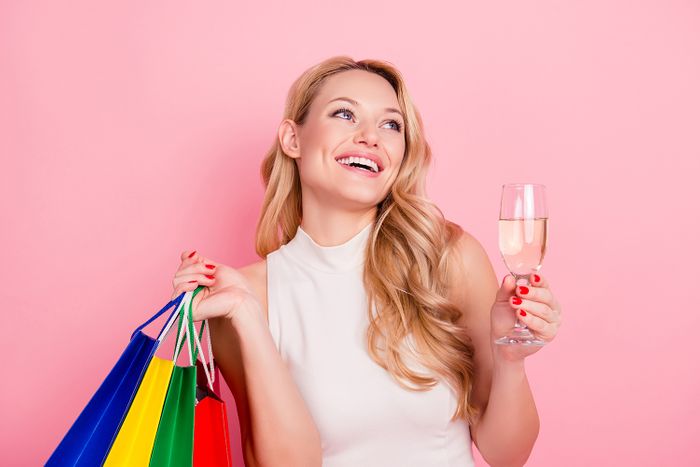 There are many things to consider when planning a fashion event. First of all, it should have a clear purpose, as this will dictate many other elements such as audience, budget and location. It can be a new product launch, celebrating a brand collaboration or boosting community engagement, to name but a few. The following list doesn't include fashion shows or awards, as the focus is on smaller scale events that can potentially be adopted by a wider range of brands to promote their business.
Top 5 fashion events
1. Live streaming webinar
These became very popular during the pandemic, from styling sessions on social media to online webinars with 121 interviews or panel discussions. Live streaming webinars are a great way to engage with your community and build brand awareness. It's important to be highly informative but also entertaining.
2. Workshops
This is another situation where you need to invite an expert to deliver a workshop where people learn something they're interested in, while also engaging with your brand. The difference is there needs to be an element of activity, with group exercises that stimulate learning with key insights about how to do something better, at work or as a hobby. You can also sponsor workshops that are relevant to your target consumer and offer goodie bags with product samples or branded gifts.
3. Press days
These tend to be held in a showroom usually organised by PR companies, that are able to gather key media contacts, securing relevant media coverage about your brand. Press days can also be done inhouse depending on how well connected your team is. It's good to build it around a theme and add some props to make it a bit more special, going beyond the drinks and canapes scenario. Goodie bags are also a must, but you can seek strategic brand partnerships or sponsors for this.
4. Shop floor event
It's good to remember Vogue's Fashion Night Out, how retailers did come up with all sorts of ideas to drive footfall, from having real models on their window displays to professional photographers and branded walls, so that consumers could feel like celebrities and share their experience. Some events end up becoming a regular occurrence, think of DJs and champagne on Saturdays to stimulate sales. GymShark offers gym classes instore as part of their branding and Apple has also regular events, from "how to take photos on iPhone" to "getting started with podcasting."
5. Private party
Most people dread networking events as they're usually associated with dry conversations and relentless business card exchanges. A much better way to establish new contacts for business collaborations and partnerships, while also showing appreciation for those already working with you, is to throw a private party. This is also a good opportunity to reach out to influencers and media. Make sure you secure a great location and give a good reason for guests to show up, while delivering a memorable brand experience. Think of a particular theme or activity, such as asking people to decorate a signature piece of the collection.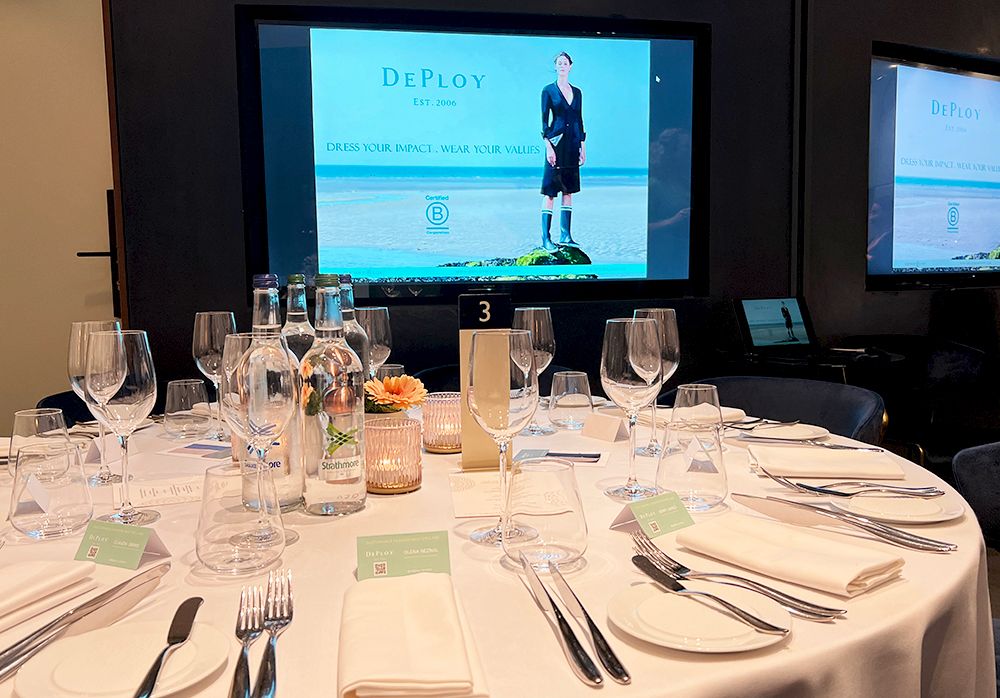 Case Study
A great example of a fashion event centred around a particular theme was the 'Sustainable Fashion Masterclass for Women in Leadership; Wear your values'. It was led by Deploy London, a B Corp certified sustainable fashion business.
Searcys at the Gherkin was the backdrop for a champagne networking reception and private dining, where guests were able to learn more about sustainable fashion, while a model showcased multifunctional pieces that are the brand's DNA.
The masterclass was delivered by DR. Bernice Pan, Founder and Creative Director of Deploy. She talked with our Content Editor, Lina Vaz, for an episode of our Fashion Questions... podcast about "what can your business do about sustainability?" The event combined different elements of those listed above, there was a lot of information about fashion sustainability with inspirational quotes and the latest facts and figures about the current sate of affairs.
Considering the need to implement ESG across all industries, she shared her expertise and 360 sustainability business practice with women in leadership, to empower them to wear their values and optimise their impact. It was educational, entertaining, and great for networking, as there was an interesting mix of people in the room, from female entrepreneurs to business executives and women working in the art world.
RIXO's new 5,000 square foot flagship store is a prime example of experiential retail. It has a coffee kiosk and a beautifully designed cocktail bar where customers can enjoy the brand's experience. D ...

Rachel Sheila Kan is a Sustainable Fashion Consultant and Founder of Circular Earth, that supports businesses to embrace circularity and move forward in their sustainability journey. In her live semin ...