09 Jan 2019
How rental fashion is changing the industry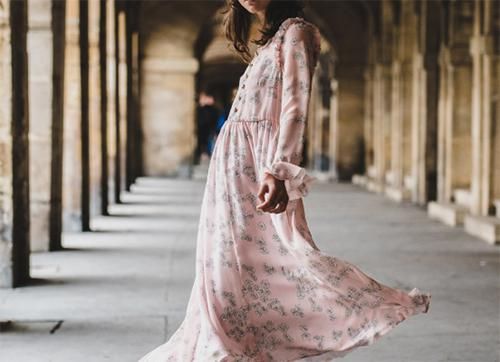 Between social media and the influence of smartphones, technology has changed the way customers shop. In a world where modern life seems synonymous with instant gratification, consumers are looking for convenience at their fingertips and there is a rising demand for all things new.
Enter rental retail.
From entertainment to transport, rental retail has been around for a while in a number of industries. And it could be that rental fashion is the next big thing.
In a recent report by shopping centre giants Westfield, the potential market value of clothes rental models is an impressive £932m in the UK alone, with 51% of Brits surveyed interested in being able to rent clothing from their favourite shops.
The rental model is not new where fashion is concerned, but it's safe to say it's growing. With companies like Rent the Runway, in the US, and Girl Meets Dress, in the UK, rental fashion has already begun to make its way into the mainstream. Just as streaming services have been to CD and DVD collections everywhere, so these sites have been, and will continue to be, to wardrobes.
Like so many other things, a big factor for the success and potential of rental fashion models is price. Wardrobe rental services have made high-end fashion more accessible than ever with costs as low as just £70 a month for access to a select number of garments; the equivalent of what many customers spend on lower end fast fashion every month.
For many of these businesses, though, this is about more than just making money. Fast fashion now must struggle with the joint challenges of keeping up with demanding consumers, who crave the new, using sustainable materials and finding cost-effective but ethical manufacturing solutions.
In many ways, rental provides the answer to these issues. It allows the consumer to feel like they're wearing something new, whilst cutting down on the resources required to churn out new pieces every day. Enabling a world in which fashion lovers no longer need to own their clothes, rental fashion helps to reduce clothing waste keeping the industry circular and sustainable.
Of course, nothing is perfect and there are reasons that rental fashion might not be the be-all-and-end-all solution we've been looking for. Our smartphone-led existences have made us impatient as consumers; just think how frustrating it is to wait when a web page takes longer than 10 seconds to load. Invariably, when we see something on our screens, we want it there and then and this is where rental has its downfall. Unlike Netflix or Uber, where waiting is a matter of minutes, customers might have to wait a whole day or more to receive the product they've rented.
Join us at the Pure London AW19/20 edition on 10th – 12th February 2019 for the latest insights in fashion retail from some of the industry's leading players.
Source: Report "How We Shop Now: What's Next?" published by Westfield