03 Apr 2019
How to: design an experiential shopping space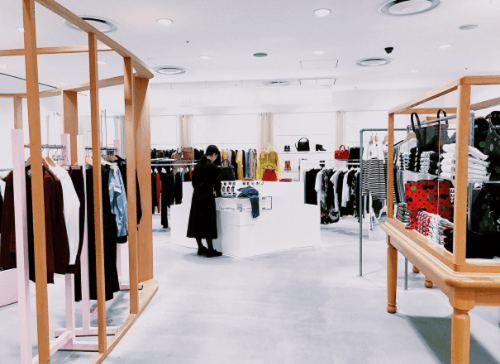 Contrary to popular belief, the life of bricks and mortar retail is far from over. In fact, the offline store is making a comeback. Having spoken to independent shop owners from around the country, I wanted to take a look at what it is that's bringing footfall back to shops.
It's a generation thing
As Millennials and Gen Z'ers continue their rise to the most prominent spot on the spending power pyramid, there are some interesting retail trends coming through. Whilst these two groups are more digitally driven than ever before, an interesting study by IBM and the National Retail Federation (NRF) revealed that 43% of Gen Z's online time was spent connecting with others. In other words, they value the relationships they build with friends, family, and most importantly for us, brands. A further interesting stat, this time from Retail Dive, suggests that the Gen Z group don't differentiate between instore and online shopping experiences; they expect them to be seamlessly integrated.
Designing a space for future shoppers
Clearly, it's not enough for shops to focus on one or the other. The shoppers of today, and of tomorrow even more so, are looking for experiences that they can enjoy just as much out and about as they can in the comfort of their own home. It goes without saying that the online experience needs to be speedy and mobile friendly, as well as on-brand and aesthetically pleasing. But what about the in-store space? Here are just a few suggestions on future-proofing your offline store:
Keep it digital
Consumers now have technology well and truly at their fingertips, and they expect it to be easily accessible at all times – even during their physical shopping sprees. This new technology-savvy generation of shoppers are looking for their experience to be as easy as possible, so digital tools that make shopping more navigable, more interactive and less stressful are a must.

Create a space to inspire
As technology has grown more easily accessible so too has information. Consumers will do their research on trends, fit and what suits them when shopping online; naturally, they're going to want the same from a physical shopping space. Your shop shouldn't be somewhere purely to make sales. Include showroom-esque features, in-store events and exclusive offline products to keep footfall flowing.

Think about lifestyle
If you know your target audience, this will be ten times easier. Retail spaces, such as the House of Vans in London, encompass all elements of their target audience's lifestyle into their shop space. Incorporating a skate park, which is free to use, live music venue, art gallery and cinema, as well as the traditional retail space, Vans has created something inspired by and purely for their target customer, whether they purchase anything or not. Whilst you might not have the budget for a skate park in your basement, it's worth thinking about those added touches that will really resonate with your key customers, giving them an experience to really remember.

Stay true to your brand
It's all well and good having a fantastic experience, but if it's not in line with your brand identity, your customers are likely to remember their day out, but not the who, what or why. Above all else, an experiential shop space should be about making your business the best it can be for the customer whilst remaining original and authentic. Customers should leave feeling more connected with your brand.

Remember to personalise
Whether online or offline, personalisation is key. Experiential retail doesn't have to be about spending thousands of pounds on the latest tech or creating the most unique idea. It's about creating an unparalleled shopping experience for each and every customer; one that's efficient, enjoyable, fulfilling and memorable. As Gen Z seek out more personal experiences once more, those one on one experiences in-store between customer and brand become all the more important.
Looking to enhance your fashion retail space? As always, Pure London will be bringing plenty of inspiration and educational content to the show. Join us on 21st – 23rd July for Pure London SS20.
Source: "How Brick and Mortar Stores Are Making A Comeback With Millennials And Gen Zers" article by Forbes
Source: "Uniquely Gen Z" report by National Retail Federation and IBM
Source: "Gen Z twice as influenced by social media as by deals" survey by Retail Dive
Source: "7 Case Studies That Prove Experiential Retail Is the Future" article by Storefront Magazine