13 Mar 2019
How to: keep your supply chain sustainable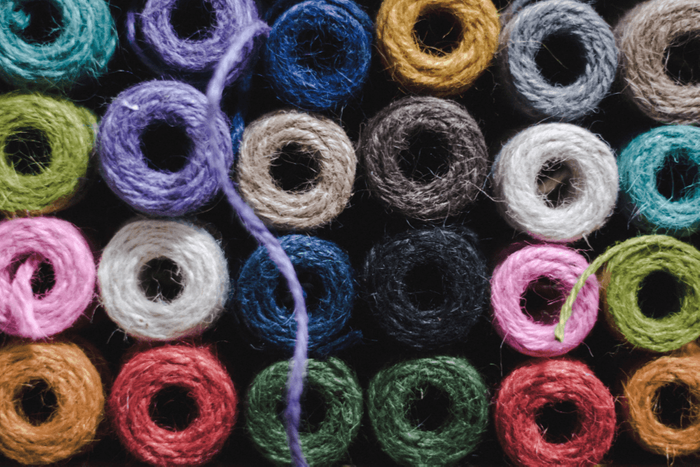 If there's one thing I noticed at Pure London's AW19/20 edition, it's that going green is rising up the agenda for businesses, consumers and suppliers alike – and it's rising fast. As more and more reports come out about the damage the fashion industry can, and does, do both sociologically and environmentally around the world, people are waking up to the fact that something needs to be done. But the process is, understandably, more complicated than that. For sustainable change to be effected, actions have to happen from the bottom up. Whilst it's easier said than done, there are one or two steps we in the fashion industry can take to ensure a more sustainable supply chain, from concept to creation.
Keep it close
A recent article in business innovation publication Raconteur states that "moving fashion production from home shores was the beginning of the end" where eco-friendly sourcing is concerned. Bringing your supply chain closer to home is becoming a more popular solution for businesses, and it's certainly a good way to cut the carbon footprint of any given garment.
An additional issue, which supports the business case for bringing sourcing home is the inevitable rift in communication between designers and the sourcing team. If sourcing, supply and manufacture happen separately to the design process, obvious problems can arise.
Of course, there is an element of cost which complicates this solution, and many business leaders are reluctant to move away from cheaper sourcing solutions in the East in favour of their Western counterparts.
Materials matter
The current culture of fast fashion means Earth is suffocating as clothes fill landfill sites and synthetic materials halt the nature's cycle of renewal. Of course, much of the blame for this lies with the consumer who views fashion as a disposable commodity. However, brands have a part to play in keeping the supply chain sustainable where materials are concerned, for obvious reasons.
Like so many other things in the sustainability discussion, the question of materials is a complicated one, and changes to the sourcing cycle are not going to happen overnight. That being said, there are suggestions that have been put forward to brands, in order to help tackle this issue.
The long and short of it is that brands are encouraged to use higher quality materials to create more durable garments. In addition, with concern growing surrounding the polluting nature of microfibres from synthetic materials, new "sustainable synthetics" are very much in the pipeline, along with a re-adoption of traditional natural fibres, like cotton, wool and hemp and a consideration of recycled and recyclable fabrics.
Conscious design
Good design can make all the difference to the rest of the supply chain where going green is concerned, so incorporating sustainability into the design process should be every brand's first port of call.
There are two elements to this theory. The first is that brands should consider creating more "timeless" pieces. Whilst the concept of seasonal fashion is very much engrained in the minds of businesses and consumers alike, styles that are versatile and can stand the test of time are far less likely to be disposed of after one use.
The second relates to issues of quality. As mentioned already, using longer-lasting fabrics and taking more time to ensure the durability of the garment as a whole could make the difference between a piece being a wardrobe staple or another addition to landfill.
Rolling ranges vs. long production runs
Last year shocked the fashion world into action, with news of mainstay brand Burberry burning excess stock. The sad news is that the British label isn't the only brand to contribute to this issue and the industry is beginning to question the ways in which stock is manufactured and sourced.
Jenny Houghton, found of sustainable business consultant Fashion Enter, suggests that a rolling production cycle, favouring smaller product runs based on shore is the way forward. Not only does this solution cut the costs associated with overbuying, it also means that any given store is more reactive to its customers demands.
Of course, the consumer has their part to play too – it's no use basing your business on sustainable sourcing if it doesn't sell – but with a little education and a commitment to change for the better, supply chains will get greener one step at a time.
Pure London's SS20 edition takes place on 21st – 23rd July 2019 and our exclusive line up of speakers and seminar content across three stages is set to include advice on sustainability, business trends and consumer behaviour, along with plenty of other inspirational sessions. The Pure Conscious sector will also play host to a range of inspiring and sustainable designers, brands and businesses. In the meantime, keep one eye on our Pure Editorial for all the latest updates on the industry.
Source: Article "Cleaning up the fashion supply chain" published by Raconteur
Source: Article "BBC Earth's Sustainable Fashion Project Will Make You Think Twice About Your Next Shopping Spree" published by Bustle
Source: Webpage "What is a circular economy" on ellenmacarthurfoundation.org.