20 Jul 2018
Introducing Farrar Studios
TS: Tell us a little bit about yourself and how you started out in the industry?
HF: After studying Fashion at Northumbria University, I worked as a designer for both high street retailers and small premium brands, which created opportunity to work with both European and Far East producers from raw materials, design, product development through to production. My later career led me into creative consultancy where I have worked with international retail buying teams on trend, product strategy and supply chain management. Working in the fashion industry was always a ambition of mine as I love the diversity, creativity and scope that it provides.
TS: If there were one stand out project that you have worked on in the last few years what would it be?
HF: In my last role before starting Farrar Studio, I worked with Ginetta, the UK's largest racing car manufacturer who were looking to launch a clothing range to sit alongside their modern racing cars. Working on rebranding concepts that aligned as well as modernized the clothing range with the core values and aesthetics of the existing brand. Working closely with the team we developed a full range from design through to manufacturing including the marketing collateral. It was an exciting project working with an established brand to expand and diversify their product range into a brand new territory.
TS: What aspects of the industry have inspired you the most and how has that helped you in starting your own consultancy business?
HF: As a designer, one of my jobs was with a small start up brand where I not only headed up design and development, but it was an 'All hands of deck' environment which exposed me to so many other aspects of the industry such as brand management and marketing. This led me to realise there were so many other sides to the industry that excited me as much as designing. I later moved into consultancy, which focussed on trend, brand and product strategy. Working with buying teams to build stronger ranges and improve supply base strategy to allow a quick response and speed to market set up. I realised I had a unique perspective from multiple aspects of the industry, which gave me the foundations to start Farrar Studio.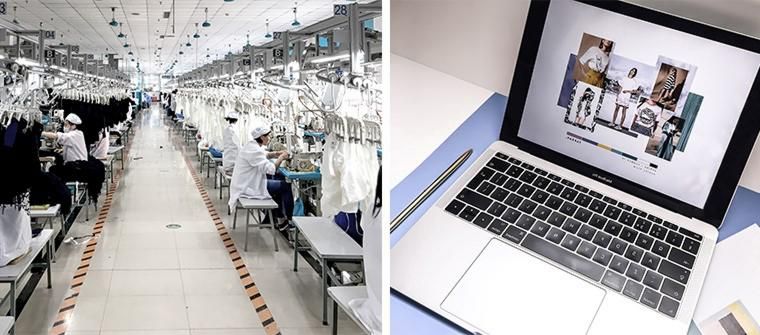 TS: Can you describe what the Farrar Studio does and what services you provide to your clients.
HF: Farrar Studio is a consultancy agency, freelance design studio and manufacturing service for fashion businesses. We provide consultancy on product, branding, freelance design services and most importantly, supply chain solutions that fulfil sourcing and all manufacturing requirements. Being based in the UK, we are able to bridge the gap between brands and factories, offering end-to-end solutions. We work in close partnership with each of our clients and tailor our services to meet their individual needs.
TS: As you mentioned in one of your recent Instagram posts, fabric libraries are a goldmine of inspiration (we completely agree!) If you had to chose one fabric only this season what would what would that be & why?
HF: That's a tough one, as there are so many great qualities that are exciting and new this season. For me, I think I would have to say textured weaves! Anything with surface design and soft handle, whether its brushed cottons or new micro piques.
TS: When looking for new manufacturing partners what are the key aspects and values you seek from them?
HF: I partner with some fantastic manufacturers, but for me, the most important aspects are to have honest and open relationships. I value transparency from both sides of the chain.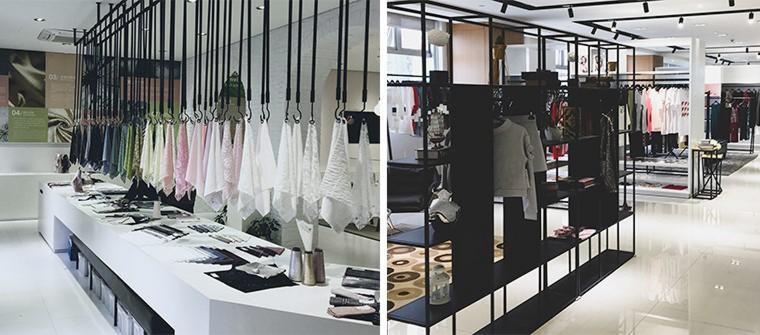 TS: With the industry focussing on ethical production, transparency and sustainability if you could change one thing in the supply chain what would it be?
HF: I think it would be to drive transparency and to also provide a better understanding of the manufacturing process. I think it's critical for designers and buyers to fully understand the processes throughout the manufacturing journey and to be mindful of what goes into making their product. I am a firm believer that building strong and equal relationships with your suppliers will deliver great results and there should be more training within the industry related to supply chain management that is integrated into buying strategies.
TS: In terms of design and style inspiration where is your go-to location?
HF: I love finding inspiration on the streets of London. Its always inspiring to see what's happening at ground level and the diversity and uniqueness that London brings. This is especially inspiring during fashion week for what's going at all levels, including commercially.
TS: Last but not least, what is your #powerofone pledge?
HF: I pledge to donate my old and unworn clothes to charity or recycling centres.
Visit Farrar Studio at Pure Origin booth PO-F13
All images courtesy of Farrar Studio