29 May 2018
Keynote exclusive: Caryn Franklin
When & Where? Monday 23rd July, 15.20-15.50, Main Stage.
Caryn Franklin MBE, former fashion editor and co-editor of i-D Magazine and prime-time BBC TV presenter, is a multi-platform broadcaster, fashion and identity commentator and activist.
In 37 years of practice Caryn has explored the politics of image and self-esteem through commercial, educational and activist positions. Projects have involved international design names and everyday users of fashion as well as refugees in battle zones, workers in free-trade-zone slums, mental health and body image experts, MP's and Government.
She has written for numerous magazines, newspapers and websites, produced 4 books, authored many TV shows and documentaries on fashion as well as co-created ground-breaking campaigns such Fashion Targets Breast Cancer and the multi award winning All Walks Beyond the Catwalk. Caryn has an MSc in applied psychology, and is a visiting lecturer as well as Professor of Diversity at Kingston School of Art.
For her keynote delivery, Caryn will bring her years of expertise to the Pure London Main Stage, where she will address self-esteem, good leadership and ethics, as well as lead a panel discussion about sustainability in the fashion industry on the Origin Stage.
Supporting the #PowerofOne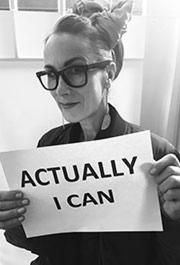 Caryn Franklin will be actively supporting the Pure London campaign Power of One.
Together with Pure London, she will drive to encourage ethical and sustainable fashion in the industry..
Your visit to Pure London SS19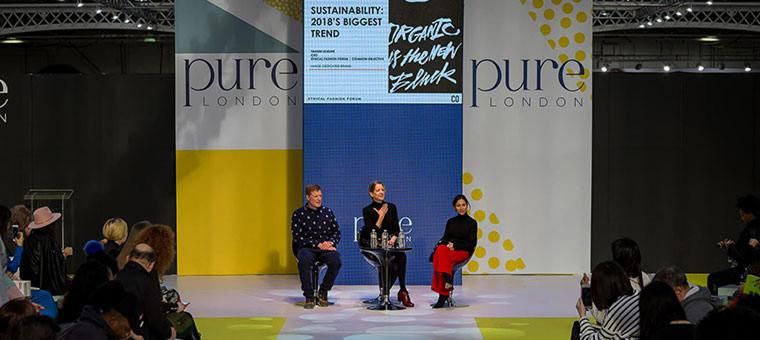 With its electric atmosphere, a spacious, light-filled hall and stunning period architecture, Olympia London is the ideal platform from which to showcase your new collections to thousands of top retailers. We've got some helpful tips on how to get here to ensure your journey is easy and enjoyable.
Our new sector range Pure Conscious
Browse more brands
---
About the author
Nelly Gergi is the Content Editor for Pure London. Born in Stockholm with roots in Lebanon, she moved to London to study and graduated London College of Fashion with a BA degree in Fashion Journalism.