29 Mar 2019
Made-to-order: the future of fashion?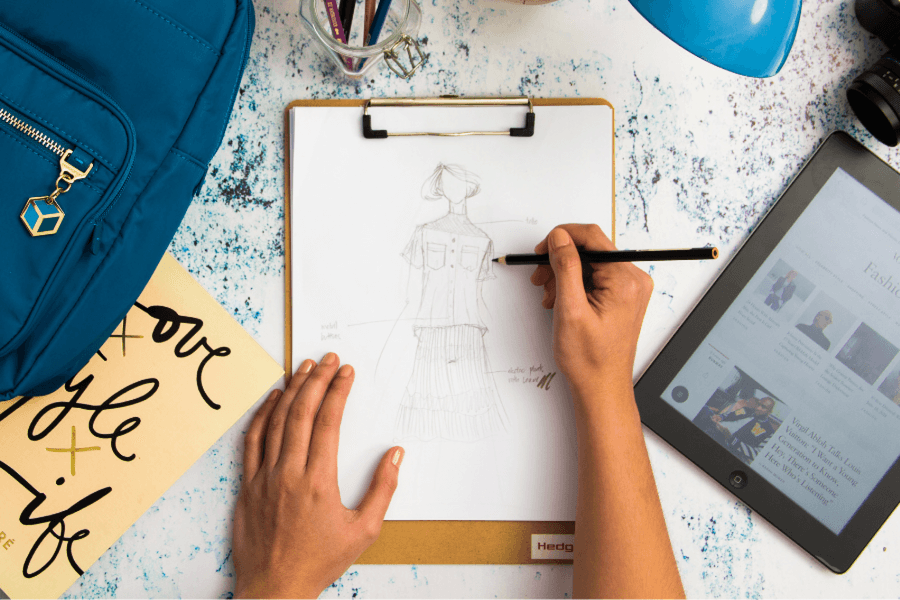 "Clothing brands and retailers should pay a penny on every garment they sell". That's according to MP's, anyway. February 2019 saw many MPs get behind a scheme designed to make the fashion industry more accountable for the overconsumption of "fast fashion" that's pervading the industry today. With brands across the spectrum, from Burberry to Boohoo coming under fire for wastage and lack of recycling, plenty of people are asking, "what's the alternative?"
Perhaps unsurprisingly, the answer lies in technology. In case you missed it, fashion technology innovation has been on an upwards trajectory for some time now, fuelled by increasing demand for personalisation as well as growing anxiety over the state of the environment.
In many ways, artificial intelligence (AI) is becoming a brand's best friend. With personalisation and perfect fit high on the agenda of shoppers, retailers are looking to AI technology to deliver personalised fit data to every shopper. As this technology becomes more sophisticated, and easier for brands to roll out to shoppers, the benefits it affords are numerous.
First up, it tackles the waste issue. If consumers are buying products that fit perfectly, they're less likely to discard them after one or two uses, and so the issue that makes fast fashion so damaging to our environment is lessened. Secondly, those customers who have discovered their perfect fit will come back to brands time and again. An obvious advantage to the savvy business owner. Lastly, by collecting this AI data about customer preferences, sizes and purchase behaviour, brands and retailers can go about refining and tailoring their product offerings even more, carving out their very own niche in what has become a very crowded industry.
Of course, with each and every consumer being individual in terms of body shape, size, preference and income, there are still many difficulties in breaking fit down with algorithms and technology. So, what else can businesses be doing whilst technology catches up?
Platforms like Unmade might be the answer. Unmade and similar tech platforms offer up software that allow for "curated customisation". Whilst brands retain ultimate control of the design options available, the customer has the opportunity to design garments with the patterns and colours that they want before they are made. The software then amalgamates similar orders and sends these orders to factories to enable short run production of bespoke items at the same cost as regular mass production. That means no need for brands to discount (or worse, burn) excess stock – because there won't be any. Unmade cite brands such as Farfetch and Christopher Raeburn amongst their pioneering partners, and the chances are, this kind of software will catch on quickly as the possibilities evolve and develop.
Discover more about the possibilities of fashion technology and innovation at Pure London and Pure Origin 21st – 23rd July for the SS20 edition. Along with inspiring and educational talks across all three stages, discover the Pure Origin tech and innovation event sector, dedicated to showcasing some of the most exciting companies and their latest developments. Save the date and make sure you're there!
Source: "Fast fashion: 'Penny on a garment' to drive clothes recycling'" article by BBC
Source: "Unmade: what if all clothing was made-to-order?" article by FashionUnited
Source: "Digital fit technology comes of age" article by Drapers Online