26 Jun 2018
Making denim sustainable - Meet Soko Chimica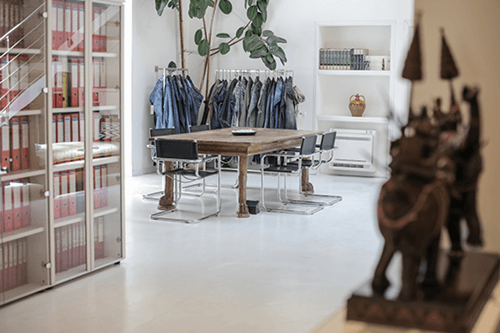 Pure Origin is excited to introduce, Soko Chimica. Exhibiting within our denim sector this July, Soko Chimica is an Italian chemical production company that is changing the way we produce denim, constantly researching for sustainable and innovative solutions to reduce the pollution that the denim industry causes.
I took the opportunity to speak to Matteo Urbini, Managing Director for Soko Chimica, to learn more about their vision and what we can expect to see in July and how they are preparing for the show.
NG: Tell me who you are and what you do?
MU: We are a chemical company and a lab for applications research based in Florence, Italy.
Our company is three generations old; we started a long time back, from the chemicals production dedicated to the textile industry and we gradually improved our offerings, introducing a lab focused on researching new techniques for washing and finishing of garments and fabrics. Sustainability is a key factor in everything we do.
NG: Denim is one of the biggest polluters in the fashion industry – what do you do as a company to make the process more sustainable?
MU: In the last few years we created and developed products, that in combination with the specific techniques used for application, allows the washing process to become more sustainable. Specifically, our techniques allow the reduction of the water and energy consumption; the reduction of the stones consumed during the stone-washing process, and finally the elimination of the permanganate from most of the washes.
For this reason, our lab is dedicated to the research of new products and to their practical application. We don't offer just the product, but the full concept. Moreover, all the products involved in this project are also screened through international standards focusing on sustainability and performed by independent laboratory.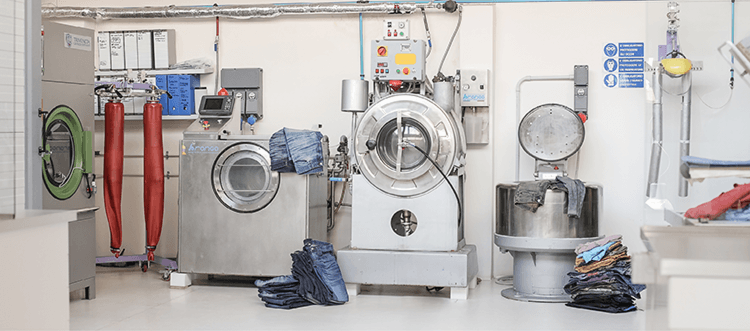 NG: Why do you think it's important for you to exhibit at Pure Origin?
MU: Because we want to introduce our sustainable concepts to the denim industry in a key market like the UK. We want to explain to buyers and key players about what is achievable today thanks to these new techniques and how the impact on the environment that denim washing has, can be reduced.
An example of this is that our washing process doesn't exceed 20 litres of water per jeans, whereas the traditional methods use closer to 60 litres, three times more.
NG: Why do you think the UK market is an important market for Italy to tap into?
MU: Because it's one of the most dynamic and sensitive market when we talk about sustainability, the UK market is fresh and ready for new concepts. We believe that the market is looking for changes, and want it, it's just a matter of explaining how to do it.
Italy is a good market for fashion, where innovative concepts is part of the offer. The consumer today is attentive and sensitive to the extra value, like the history and sustainability of the garment he/she is buying.
NG: What are you looking forward to for the July show?
MU: To introduce our concepts to the leaders in the denim industry and to give a clear picture of what is possible. We can't change anything alone, we need to share our idea with the people involved in the chain to make it happen.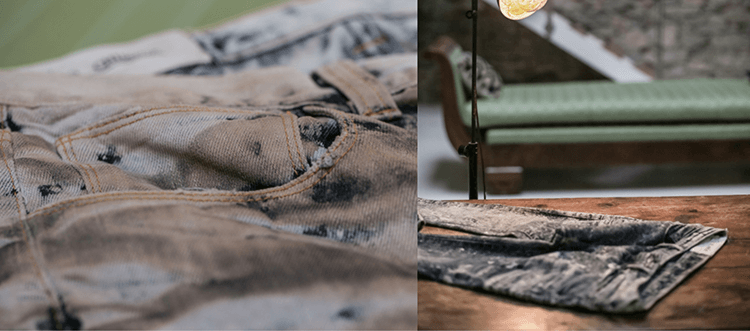 NG: How are you preparing?
We are preparing through simple, direct and visual messages to explain our philosophy. Along with a dedicated collection, where the buyers and visitors can see the practical result of what we are talking about and offering.
With the sustainable approach that Pure Origin is taking this July, we're excited to have Soko Chimica introduce innovative solutions that will help drive the fashion industry forward in the sustainable thinking.
Visit Soko Chimica at stand number PO-F41
---
About the Author
Nelly Gergi is the Content Editor for Pure London. Born in Stockholm with roots in Lebanon, she moved to London to study and graduated London College of Fashion with a BA degree in Fashion Journalism.