23 May 2018
Meghan Markle's dress choices – A political statement
As we all recover from last weekend's wedding fever, our feeds continue to be covered in images turned memes from what might have been the most anticipated royal wedding to date. From 'what will she wear?' to 'her father isn't coming' to a complete breakdown of what the new Duchess of Sussex, Meghan Markle had been up to; her family, her background, and her previous martial history, the list goes on and on. I think it's fair to say, when she finally walked down the aisle, a sigh of relief covered the world.
We can all agree on the fact that this wedding was not just another royal wedding, but a nod to the future, to feminism and to women all over the world. But first, let's talk about the dress, shall we? Both actually, but let's start with the first one – a Givenchy story by Clare Waight Keller.
When the wedding was announced, the guessing game of "who will dress her" started; Burberry? Alexander McQueen? Vivienne Westwood? All great designers and all British, of course. But the fact that she chose the first ever female designer for a French fashion house meant something. Was it a nod to feminism? Probably.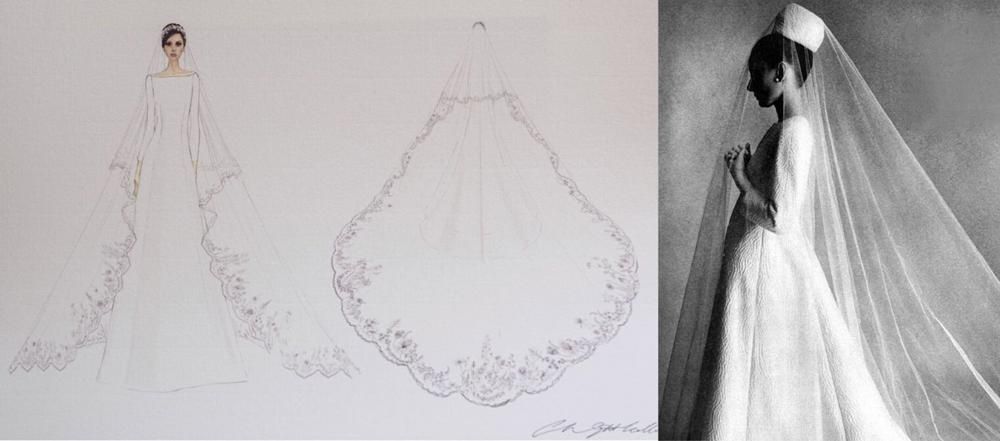 Kensington Palace Audrey Hepburn by Irving Penn


But it was more than a nod to feminism, it was a recreated (or maybe inspired) piece of history – a couture gown originally created by Hubert de Givenchy himself, worn by no other than Audrey Hepburn in 1964, and it was as classic then as it is now.
The second dress, a sleeveless Stella McCartney gown was equally timeless and complemented the first one perfectly. It was even a bit controversial as the media describes it as 'revealing' (it's 2018?). And whilst the Givenchy dress might have been a nod to females in fashion, the second one was a nod to the future of fashion, as Stella McCartney happens to be a key ambassador for sustainability.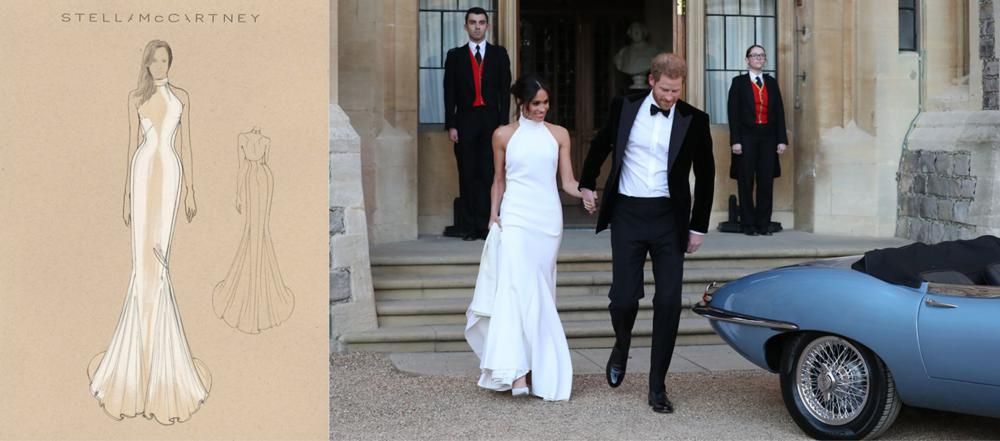 Stella McCartney Getty Image
And yes, we can't avoid comparing her and
Kate Middleton's McQueen
dress which had a more traditional approach to Meghan's timeless gowns, but it was a conscious choice. The new bride was making history, entering UK's royal family as the first woman of colour, slightly older and straight from Hollywood. History books will feature her, fashion magazines will do a story on "wedding dresses throughout the years" (or something more futuristic 50 years from now), and Meghan's dress will still be in style, the same way Audrey Hepburn's still is.
---
About the author
Nelly Gergi is the Content Editor for Pure London. Born in Stockholm with roots in Lebanon, she moved to London to study and graduated London College of Fashion with a BA degree in Fashion Journalism.