05 Sep 2019
How sustainability is becoming the new luxury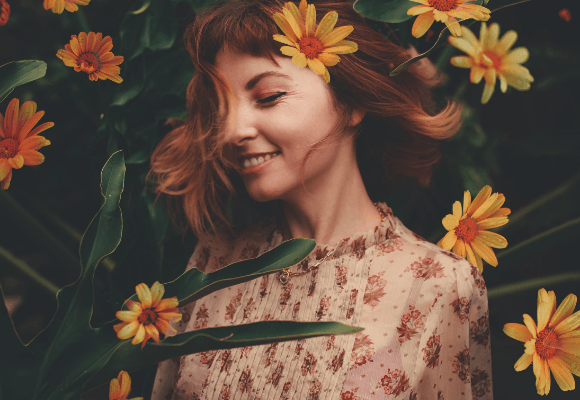 Sustainable fashion isn't traditionally associated with the things we might call luxury. Whilst high street brands, like H&M, have played their part in making sustainable the new normal, the conscious conscience has been quietly fighting its way onto the luxury fashion agenda as well. As demand grows, sustainability in the industry has seen a shift in perception, from a side-line sector to a sought-after commodity; and it's not going away.
Just last week, on 26th August 2019, fashion brands from high-street and high-end alike signed the Fashion Pact, recognising the environmental issues that have long been present in the industry as a whole.
The Pact, which has the backing of the G7, asks businesses to pledge to cut their greenhouse gas emissions, reduce their impact on the oceans by using less single use plastics and help to protect natural ecosystems by using natural and native materials.
But what does this have to do with luxury fashion?
When you look at the calibre of brands signing the Fashion Pact, it makes more sense. The usual suspects, like Stella McCartney, have, of course been involved, but it's more surprising to see brands like Armani, Prada and Ralph Lauren making their own commitment.
That's because "sustainable fashion" has long been seen as a trend in the luxury world; something both temporary and unconventional that would go away with time. But, as fashion comes under more and more pressure to change its ways, it's becoming increasingly clear that sustainable is here to stay.
The fact that the Fashion Pact, and many environmental movements, hail from Paris has a lot to do with this sudden upswing in sustainable concern. The fashion capital of the world has long been a frontrunner in promoting sustainability and the Fashion Pact is the brainchild of French president Emmanuel Macron. In short, sustainable fashion has the Parisian stamp of approval and is now, by default, fashion's next big thing.
Combine this with the fact that sustainable fashion tends to be positioned at a higher price point and is also usually better made and you can really see the synergy between sustainability and luxury.
So, who's pledged what?
Versace, Gucci and Michael Kors have all pledged to stop using real furs in their products, whilst sustainability stalwart Stella McCartney is leading the way in her use of upcycled and recycled plastics in her collections.
With so many of the industry's biggest names on board, it won't be long before sustainable fashion is not just a luxury item or a niche interest but a main commodity. We all know that what happens on the catwalks of London, New York, Paris and Milan filters down to the core industry, so this is looking like the start of a new age for green fashion.
Want to know more about sustainable fashion? With Pure Conscious and the Power of One, Pure London aims to make a sustainable future accessible for all. Join us for the AW20/21 edition from 9th-11th February at the iconic Olympia London and be a part of something bigger!
This post was created by Pure London editor Emma Wilder
Source: "150 Brands Have Joined Emmanuel Macron's "Fashion Pact" to Make the Fashion Industry More Sustainable" article by Emily Farra, Vogue
Source: "From Armani to Zegna: 32 Major Luxury Brands Sign a Landmark Sustainability Pact" article by Justin Fenner, Robb Report
Source: "How Sustainability Became a Luxury Value" article by Rachel Tashjian, GQ
---
About Pure London and Pure Origin
We are the UK's number one leading fashion trade event that brings together the entire fashion supply chain, right the way from fibre through to finished ready to wear garments.
No other UK show offers sourcing and brands together, making Pure London and Pure Origin the only event to cater to all your fashion buying needs under one central London roof.
Location & Opening times:
Olympia London,
Hammersmith Road,
Kensington,
London W14 8UX
-
Sunday 9th February 2020, 09.30 - 18.00
Monday 10th February 2020, 09.30 - 18.00
Tuesday 11th February 2020, 09.30 - 16.00