18 Nov 2019
Pre-show marketing: four tips for success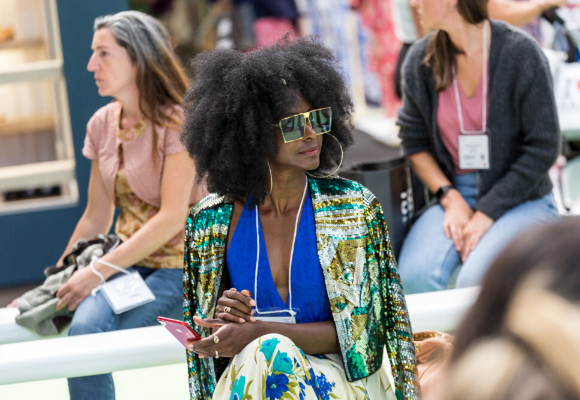 As the UK's Festival of Fashion, Pure London AW20 showcases some of the biggest brands in the industry, as well as those new up-and-comers who are making a name for themselves. No matter whether you're an established designer or you're debuting your collection at the new Pure London AW20, your pre-show marketing will help in your success on the day – and in the weeks and months to follow.
Use social media to your advantage
Your social media platforms are the perfect place to start to build a buzz around your attendance at Pure London. Not only can you be posting on your stories and grid to let people know that you're exhibiting, but you can also tag @purelondonshow and use the hashtag #purelondon to become a part of our own community online.
Shout about it
If you haven't had the chance yet, head to our digital banners and logos page to get tailored assets that you can add to your email signature, social media, website and newsletters to help promote your presence at Pure London. It not only lets your current customers know that you'll be exhibiting, but also encourages potential and new customers to come and meet you face-to-face over the course of the Festival of Fashion. You can download VIP invites, as well as follow our simple instructions to customise your own.
Keep your customers in the loop
Nobody likes being left in the dark. So, whether through email communications or getting on the phone, keeping your customers and suppliers in the loop about your involvement in a trade show is important so they know what to expect from you during that time. What kind of collection will you have on show? How can people get in touch with you while you're at the show?
Pre arrange meetings for the show
Your presence at Pure London is the ideal opportunity to meet with buyers and key names in the industry face-to-face. In the lead up to the show, make sure you're reaching out to new and existing contacts and getting time in their diary before it gets booked up. Even better, our brand-new matchmaking app is designed to make those connections all the more seamless so that you've got your meetings sorted before you even arrive at the show.
Register to exhibit with us from 9th – 11th February and be part of the Festival of Fashion for 2020.
---
About Pure London and Pure Origin
We are the UK's number one leading fashion trade event that brings together the entire fashion supply chain, right the way from fibre through to finished ready to wear garments.
No other UK show offers sourcing and brands together, making Pure London and Pure Origin the only event to cater to all your fashion buying needs under one central London roof.
Location & Opening times:
Olympia London,
Hammersmith Road,
Kensington,
London W14 8UX
-
Sunday 9th February 2020, 09.30 - 18.00
Monday 10th February 2020, 09.30 - 18.00
Tuesday 11th February 2020, 09.30 - 16.00