31 Jan 2020
Pure London launches content programme jam-packed with essential insights and trends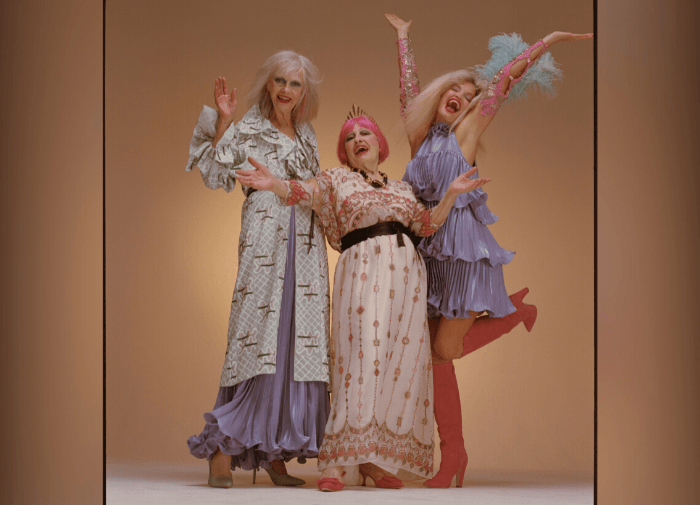 Festival of Fashion, Pure London has announced a seminar programme jam-packed with the essential insights and trends for the buying season ahead with a roll call of industry personalities and experts joining the line-up.
From 9th – 11th February at Olympia London, the new and improved Pure London Runway stage will provide a dedicated space for catwalks, styling sessions and AW20/21 trends throughout the three days bringing even more inspiration to the show floor. Meanwhile, the Nomad Stage and Origin Stage will be host to some of fashion's biggest names discussing everything from sustainability to social media.
As part of its commitment to the United Nations' Sustainable Development Goals, the content programme kicks off on Sunday 9th February on the Nomad Stage with Kerry Bannigan from Conscious Fashion Campaign and Kirsty McGregor, Editor of Drapers Magazine for The Big Conversation 2020 - The Decade of Action. With tens of thousands of people pledging to make a collective change, Kerry and Kirsty reflect on the success of driving the message around the UN Sustainable Development Goals campaign, how to encourage more businesses to make positive steps to change, and how consumers join that journey.
Next up, TV presenter and content creator Kate Thornton talks to Lauretta Roberts, Editor of The.Industry about Authenticity: Not Just a Fashion Buzz Word. Kate will discuss how she has navigated her newest design collaboration with Bibi Bijoux, how their partnership evolved, how important it was to be involved in the creative collaboration, but most importantly how they have built a line that is authentic to her and connects with customers.
At 3.30pm, the Keynote Conversation features Dame Zandra Rhodes. Celebrating her Jubilee, Rhodes will talk about the ups and downs of continuing to thrive in the fashion world. With fascinating insights and a fair few interesting stories over the years this candid chat with one of the fashion world's most iconic designers is not to be missed.
On the Origin Stage join Helen Cannon Jones, Garment Technologist from Rohan on Mastering the Fitting Process; identifying efficiencies, understanding best practice and incorporating sustainable objectives wherever possible during the fitting and production portion of your product life-cycle.
For a checklist of accreditation bodies, supplier membership programmes, and certifications that resonate with your brand, and to deepen the understanding of what's available join Nina Van Volkinburg, Lecturer of Fashion Retail from London College Fashion; Abbie Morris, Founder, Compare Ethics; Christopher Stopes, UK Representative, Global Organic Textile Standard (GOTS); and Lucy Murphy, Business Development Officer form Shirley, BTTG, for a discussion on Fabric Sustainability Criteria and Metrics.
Jenny Holloway, CEO of Fashion Enter, Fashion Capital and FTA London hosts 'Understanding garment marking in the UK and shedding light on the 'Fast Fashion is land-fill' misconception', explaining how to create sustainable, commercially successful clothes.
For designers and buyers looking to move from linear to circular business models, Design Decisions that Work in a Circular Economy: Planning for Repair, Re-use and Recycling with Jeff Denby, Co- founder of The Renewal Workshop will cover everything from which notions you should select to make your garment repairable, to how to ensure your trim does not compromise recyclability.
Closing the Origin Stage on Sunday, join Designer Patrick McDowell; Jordan Wake, fashion journalist and assistant to Hilary Alexander and Nina Van Volkinburg for a discussion on The Future of Communication in the Fashion Industry.
The Pure London Runway will feature regular daily AW20 Trends Catwalk shows, Pure Brands sponsored catwalks, The Unique Style Platform FASHION FORECAST: TREND REPORT AW 20/21, as well as Styling Sessions from Lauren Engelke, Founder - The Sustainable Stylist, and Roberta Lee, Stylist & Founder of Ethical Brand Directory.
Further highlights on Monday and Tuesday include:
The Nomad Stage
PANEL TALK: The balancing act of sustainable fashion.
Kerry Bannigan, Founder of Conscious Fashion Campaign; Audrey Blancart, Founder of Good Looping; Tamsin Lejeune, Founder of Common Objective; Louise Cooke, CEO of Sharewear Clothing Scheme.
PANEL TALK: Activate not Advocate: How to persuade people into action.
Lauretta Roberts Editor of The Industry; Fatima Truscott, Fashion and Beauty Editor of FT Times; Emma Slade Edmonson, Editor, Activist and Founder of Style Me in Seconds Campaign; Bukola Dagiloke, Founder of Global Fashion Marketplace; and Diana Sirokai, Curve Model and Influencer.
Menswear Trend Report - Driving Style into 20/21.
Karlmond Tang, Style Director of oki- ni & 18 Montrose.
Origin Stage
Understanding fabric lifecycle to tackle the sustainability challenge facing the textile industry.
Richard Blackburn, Sustainable Materials Expert - Leeds School of Design.
How should consumer demand and feminist fashion change how we design?
Lauren Bravo, Author of How To Break Up With Fast Fashion interviews Sophie Slater, Founder of Birdsong.
Discover the full unmissable line-up and timings here and join the Festival of Fashion in a brand new decade.
Offering over 1,300 of the latest collections across the entire industry, visitors to Pure London and Pure Origin from the 9th – 11th February 2020 can explore the full fashion supply chain under one roof – creating the only fashion trade show in the UK offering this unique experience.