31 May 2019
Pure London Partners: Keely Stocker, Drapers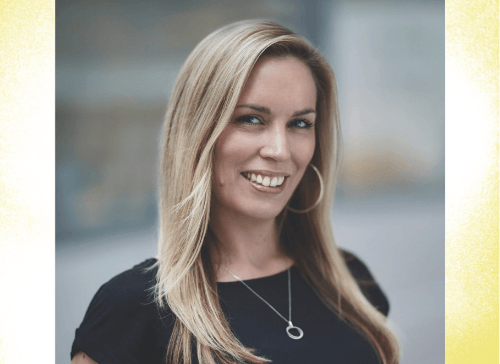 With Pure London SS20 drawing ever nearer, we wanted to take some time to hear from the partners who will be joining us at the Festival of Fashion. Get the inside scoop from Drapers Editor Keely Stocker on the secrets to a great partnership and what she's looking forward to at Pure London this season.
Run us through a typical day at Drapers
The Drapers day typically starts at about 7am, as this is when many retailers and brands release their latest trading updates. We ensure that these updates and any other big stories that have broken overnight go out to our subscribers on our daily newsletter by 8:30am, so they are armed with the latest industry news before starting their day.
After that, the team splits their time between going to key industry events and meetings, and writing content for the website and print magazine. Usually at least a couple of people are out of the office at any one time, at trade shows, on international trips, visiting new stores, attending fashion week or going to events.
Drapers and Pure London have partnered for a long time. What do you think has been the secret to such a successful, long-term partnership?
We share many of the same values – in particular, we know how important it is to connect buyers with the best brands, and vice versa, and do what we can to facilitate this.
Is there anything or anyone you're particularly excited to see at the summer edition? What will you be looking for at the show?
Drapers attends all of the key UK and international trade shows with a view to finding fresh new brands or product launches, or new creative directions from existing brands. We will be looking out for any new brands with potential to grow. We will also use the show to gauge the general mood among buyers and brands, so we can report back to our readers.
It will be interesting to see how Pure's Conscious section has grown this season – sustainability is such a hot topic in fashion now and we expect to see more innovation coming through.
What trends or developments in the industry are you most excited about right now?
I think the sustainability agenda will increasingly influence design decisions, as well as changing business models. This is something we plan to explore in our Drapers Sustainable Fashion conference next March, which will build on the success of the sell-out launch event earlier this year.
I'm also excited to see the continued evolution of artificial intelligence in fashion. We've already seen initial use of the technology from a range of retailers, such as Marks & Spencer's visual search and the Levi's virtual fitting room. Yoox used AI to support the launch of its in-house brand 8 by Yoox, which is an interesting development.
Why do you think London is such an important destination for the fashion industry?
London is the creative epicentre of the UK. That's not to say there isn't a strong and blossoming fashion industry outside of the capital – if you look at the Drapers Independents Awards, the winners come from a mix of regional hotspots across the country – however, London has built a reputation on the global fashion stage, partly because of the strength of our education institutions.
Finally, if you could describe Pure London in three words, what would they be?
Diverse, inspirational and essential
Subscribe to Drapers to access exclusive news and in-depth features on key issues, including changing business models and organisational structures, product and trends, digital innovation, the future shopper, and international expansion.