03 Jan 2020
Pure Presents... Matthew O'Brien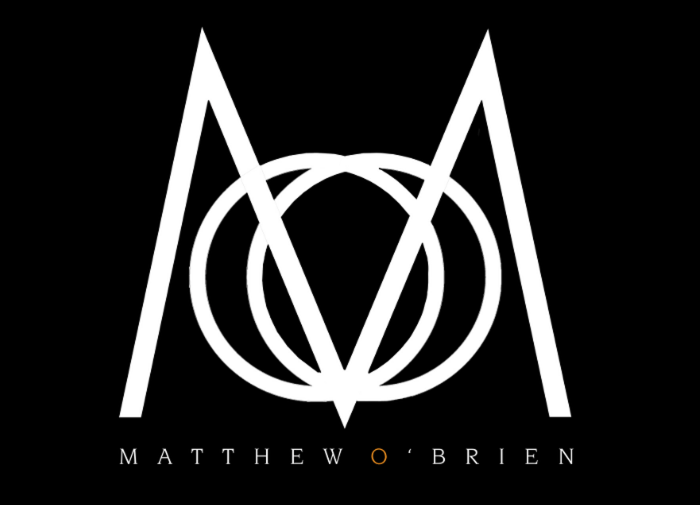 We've asked our Pure London exhibitors six simple questions to get to know them better ahead of the AW20/21 show. Meet Matthew O'Brien, founder of his eponymous brand of bespoke and ready to wear menswear, bridal, occasion wear and millinery.
Who or what inspires your designs?
For my bespoke menswear, bridal and occasion wear, I'll be inspired by the personality of whoever I am designing for so that their creation is completely unique; the event, their vision and the impact they want to create all add to the inspiration process. With millinery, I'll be inspired by the garment that the client will be wearing, selecting complementary colours and shapes aligning with what kind of statement they want to make. On my men's tailoring side, I'll be inspired by the client's interests and the occasion, which will be reflected in the choice of fabric and the design of the lining. I can design and create unique prints for the lining of blazers printed onto silk or whatever the client wants. Robson Green commissioned one with a graphic design incorporating plants, because the fact is people notice the inside of your jacket as well as the outside. Detail matters.
With my ready to wear and when a client allows me more creative license, the world around me inspires me. From subtle details to stand-out shapes of things that other people might not look twice at, in architecture and interior design; I see shape, colour and texture in the world around me in an abstract way. My first love was using tech in fashion, like creating hemlines and lapels that adjust themselves; and Hussein Chalayan's body of work is so inspiring in that sense. Did you see his dissolvable dresses? I've also always been a massive fan of Gareth Pugh and his concept of modern luxury. I love the way that he uses colour, shapes and silhouettes to grab attention. His work is always memorable with plenty of talkability factor.
What does it mean to be sustainable?
The question of sustainability in fashion is a big one; the answer goes beyond textiles and garments, and you'll most probably get a different answer depending on who you ask. We always strive to be as sustainable as possible in what we're doing, keeping our carbon footprint as low as possible, currently sourcing and producing everything entirely within the UK.
What does your company do to be sustainable?
We're sustainable in the sense that our clothes are made to last, we're the opposite of fast fashion. Our entire production process and all our suppliers are based within the UK to keep our carbon footprint to an absolute minimum. We also use low voltage machinery and lighting in our stores, design studio and sewing room with sustainability in mind.
My approach is all about the Best of British; from the moment my pencil touches the paper to sketch a client's vision, to the provenance of the fabrics we use; every step of each bespoke garment's journey is centred within the British Isles, hand-made with great skill, care and passion at our flagship store in Chester.
Whereas a lot of other designers ship their designs overseas to be made for a fraction of the price, for me, there's no compromising on quality as everything is made in-store. I personally train a team of tailors and seamstresses to the exceptional standard that our clients know and love our brand for.
Keeping the entire production process in the UK is good for our economy as well as our carbon footprint.
How would you describe London?
London is the great fashion capital of the UK thanks to so many cultural elements coming together. Punk fuses with the avant-garde, a cosmopolitan population and rich historical heritage to make it a fashion home like no other, which I believe creates a fashion capital like no other.
Where in the world is your favourite fashion destination?
When it comes to fashion, Milan has to be my number one destination of choice. Think Prada, Gucci, Dolce and Gabbana, Versace… it's a plethora of luxury shopping, fast cars, beautiful people and the best coffee in the world. Perfection.
This season, Pure London is celebrating creativity without boundaries. What does that mean to you?
My ethos has always been making the unimaginable fashionable. From the first time I started in fashion, I wanted to explore combining elements you wouldn't normally see together. I have always pushed boundaries within my designs, keeping things fresh by evolving my offering, incorporating electronics into fashion, exploring wearable tech, also blending modern and traditional ways of manufacturing.
Meet Matthew and discover the Matthew O'Brien collection at Pure London AW20/21. Register to visit today.
---
About Pure London and Pure Origin
We are the UK's number one leading fashion trade event that brings together the entire fashion supply chain, right the way from fibre through to finished ready to wear garments.
No other UK show offers sourcing and brands together, making Pure London and Pure Origin the only event to cater to all your fashion buying needs under one central London roof.
Location & Opening times:
Olympia London,
Hammersmith Road,
Kensington,
London W14 8UX
-
Sunday 9th February 2020, 09.30 - 18.00
Monday 10th February 2020, 09.30 - 18.00
Tuesday 11th February 2020, 09.30 - 16.00