09 Jan 2020
Pure Presents... Nette Rose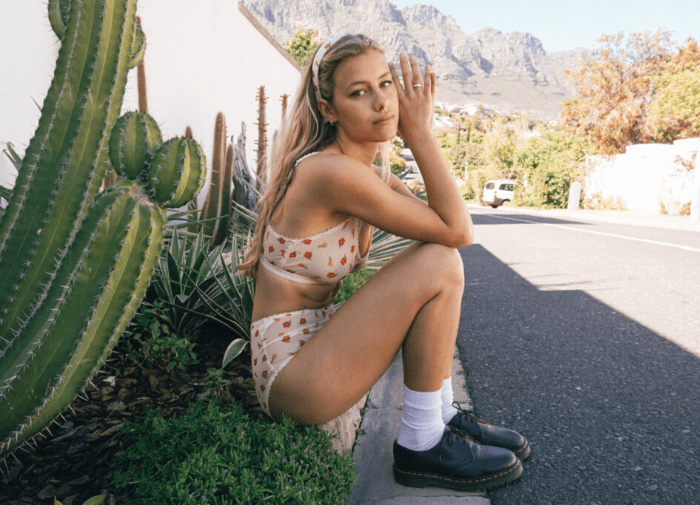 We've asked our Pure London exhibitors a few simple questions to get to know them better ahead of the AW20/21 show. Meet Megan from Nette Rose.
Who or what inspires your designs?
All of our beautiful customers, followers and people we interact with ~ see what they are loving and avoiding and this greatly affects the silhouettes and styles of our designs. Fabrication we like to get creative with and I would say travel is always the biggest source of inspiration, when you are travelling you open up and use a completely different part of your mind and I find this hugely beneficial to the design process.
What does it mean to be sustainable?
For us, it is to think about ethics and sustainability and the consequence of each of our actions and to always make sure that we are happy with each thing we do and whether it is something that can be done over and over again with minimal to no negative impact on the environment and that people who create each element are respected and happy that they too, can continue to work with no negative impact on their health and after work lifestyle.
What does your company do to be sustainable?
Our goal is to meet in person with all of our suppliers (we are almost there), share a lunch, get to know them and meet all of the faces behind them. This approach has led us to establish our own production, we work on a vertically integrated model where everything from design to sampling to final production is made in our own Cape Town studio. This eliminates the need to have samples of our designs flown around the world before production even begins and this reduces our emissions greatly. We source from companies who keep the environment a priority but also who keep people a priority. One big thing for us is always making sure the people we work with are respected, and our girls in our own studio are absolute babes, and we make sure that they always feel the love ~ because after all a bralette that is worn so close to your heart needs to be made by babes with happy hearts.
How would you describe London?
A city full of forward thinkers and game changers.
Where in the world is your favourite fashion destination?
ooh impossible to say one, each city and town and small village has something to offer ~ I have seen the most incredible trends in Shanghai but I have also seen the most interesting combinations of textiles worn by a lady in Madagascar.
This season, Pure London is celebrating creativity without boundaries. What does that mean to you?
That anything goes, scrap the rulebook and design from a place without predefined guidelines.
Meet Megan and discover Nette Rose at Pure London's AW20/21 edition from 9th - 11th February at Olympia London.
---
About Pure London and Pure Origin
We are the UK's number one leading fashion trade event that brings together the entire fashion supply chain, right the way from fibre through to finished ready to wear garments.
No other UK show offers sourcing and brands together, making Pure London and Pure Origin the only event to cater to all your fashion buying needs under one central London roof.
Location & Opening times:
Olympia London,
Hammersmith Road,
Kensington,
London W14 8UX
-
Sunday 9th February 2020, 09.30 - 18.00
Monday 10th February 2020, 09.30 - 18.00
Tuesday 11th February 2020, 09.30 - 16.00