03 Feb 2020
Pure Presents... Religion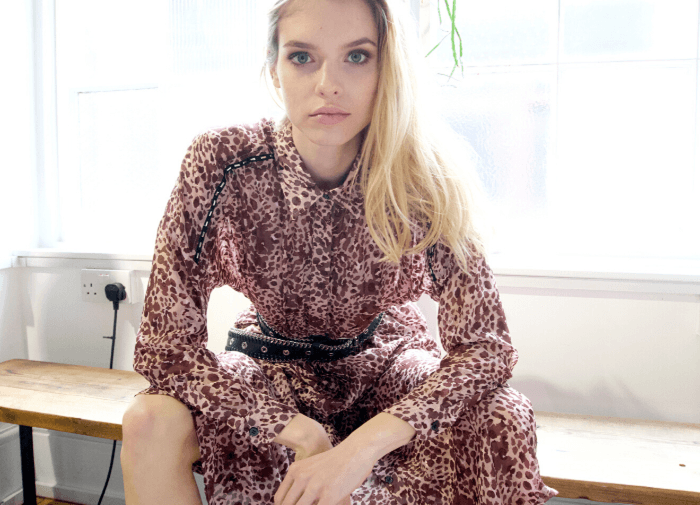 We've asked our Pure London exhibitors a few simple questions to get to know them better ahead of the AW20/21 show. Meet Jasmijn Schutten from Religion…
Who or what inspires your designs?
Music has always been an inspiration for Religion and is still a big part of the labels identity. As we design all our prints ourselves, we look at artists like Gerhard Richter and Esteban Vicente and nature for inspiration.
What does it mean to be sustainable?
To try to be as considered as possible about the whole process of fashion: from first prototype to end product. Always trying to find new solutions and better options.
What does your company do to be sustainable?
We are using sustainable fabrics and are producing part of the collection in Europe, which means that we can send those products per truck instead of having to fly them over.
How would you describe London?
An exciting city with lots of opportunities. There is always something new to explore, even if you think you really know an area: London is always changing
Where in the world is your favourite fashion destination?
Scandiniavia: for fashion and other design inspiration.
This season, Pure London is celebrating creativity without boundaries. What does that mean to you?
For me it means that you should always be open for new ideas and new opportunities, if not, you might miss out on something amazing.
Meet Jasmijn and discover the Religion story at Pure London AW20/21. Register to visit today.
---
About Pure London and Pure Origin
We are the UK's number one leading fashion trade event that brings together the entire fashion supply chain, right the way from fibre through to finished ready to wear garments.
No other UK show offers sourcing and brands together, making Pure London and Pure Origin the only event to cater to all your fashion buying needs under one central London roof.
Location & Opening times:
Olympia London,
Hammersmith Road,
Kensington,
London W14 8UX
-
Sunday 9th February 2020, 09.30 - 18.00
Monday 10th February 2020, 09.30 - 18.00
Tuesday 11th February 2020, 09.30 - 16.00