18 May 2017
Supercharging business models with three new approaches
In a globalised, technology-driven world, where the consumer is king and trends move faster than ever, what kind of strategies are fashion retailers employing to adapt themselves and survive the ever evolving consumer environment? FashionNetwork.com investigates.
1. Digital comes first
Pioneer brand Burberry started embracing digital as early as 2009, when it became one of the first luxury brands to join Facebook, and a host of other labels have followed suit. With an estimated spending power of over $200 billion by 2017 in the US alone, millennial consumers are a force to be reckoned with and their shopping preferences are reshaping the retail industry. They are tech-savvy, shop online and interact with brands directly via social media.
Adopting a digital-first strategy has become key to target this demographic, with brands testing a variety of approaches from interactive in-store digital dressing room mirrors to live-streaming fashion catwalk shows, from bespoke Snapchat filters to selling clothes directly via social media channels.
2. Personalisation
Despite their penchant for technology, millenials still crave personal, customised experiences and will be most likely loyal to companies that are paying attention to their specific needs. Brands like British fashion group Shop Direct are investing significant resources in big data with the aim of uncovering insights that can be used to improve the end-to-end customer journey. This can result in a more personalised customer experience at every stage of the journey, offering consumers products and services that are relevant to them. Additionally, studies have found that personalised product recommendations can help generate up to 12% increases in revenue, and happier customers mean more repeat visits and higher order volumes.
3. Online recruitment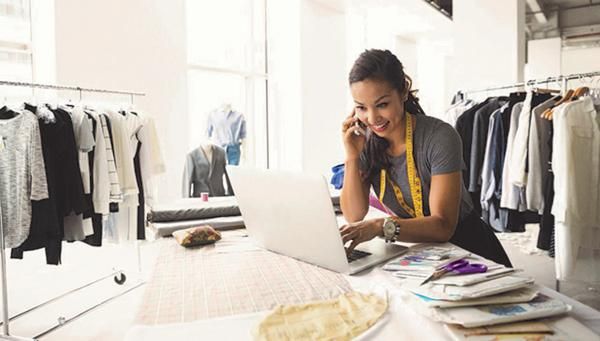 With millennials expected to make up almost 50% of the workforce by 2020, brands are also faced with a number of new challenges associated with recruiting and engaging with a new generation. While technology has made recruitment easier than ever, offering more efficient ways of locating and sourcing the best candidates, and making hiring internationally cheaper, companies risk sinking into the background if they don't keep up with industry trends. Luckily, specialised job boards such as FashionJobs.com offer mobile-friendly platforms for tech-savvy candidates where companies can connect with top talent. Brands can post their job ads and receive applications via email, while candidates are able to create job alerts and upload their CVs to a database. Additionally, the site helps companies looking to recruit reach social media-addicted candidates by sharing their job listing via popular channels like Twitter and Facebook.
Adapting quickly to new trends is essential to succeed in the next decade, and an easy way to keep up is reading B2B news outlets like FashionNetwork.com. A sister site to FashionJobs.com, FashionNetwork.com provides access to the latest updates on news and trends in the fashion industry. For more information please visit FashionNetwork.com.
Barbara Santamaria
Journalist at FashionNetwork.com