15 Sep 2017
The beauty of Athleisurewear
In recent times, a new trend has being making its way across the Atlantic. It originally started in California, a land obsessed with fitness and all things related, in one way or another, to well-being, and in Canada, where Lululemon launched its very successful campaign of global expansion. Thanks to social media and that ancient habit we call word-of-mouth, the new trend soon reached the British Isles shores and spread almost as quickly as wildfires. The new trend is called Athleisure.
If you think about it, Athleisure is the obvious organic evolution of the phenomenal worldwide phenomenon of leggings. As women across the planet realised how versatile leggings are and how they can indeed solve so many wardrobe dilemmas, the logical next step was, and still is, to opt for other garments that are as functional, as easy to wear, as practical as leggings.
More and more women all over the world are wearing Athleisurewear because it's not a look that works only and exclusively for the metropolitan elites in the trendiest enclaves of London, Manchester, Edinburgh or Dublin. Athleisure is for everyone, across the whole of Great Britain and Ireland, regardless of your body shape and your fitness levels.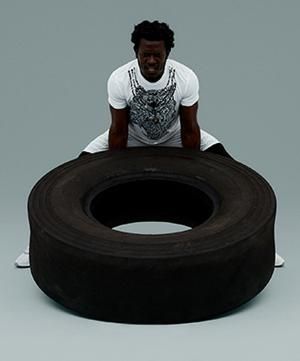 Why is Athleisure a success story for so many women and for an increasing number of retailers? Because of several factors on top of the ones already mentioned. In no particular order, the increase in interest into fitness, wellbeing, healthy lifestyle. Athleisurewear undeniable versatility and ability to help shape the body to your advantage. The price tags with affordable prices. The dress down trend, even if Athleisure pieces can easily be used as part of a dress up look. The fact that Athleisurewear is totally season-less and perfect for women on the go. So easy to pack when travelling and so easy to fit into your every day bag, therefore always at hand for a quick change before that drink with colleagues after work, that evening spent at the cinema or at the theatre, that hot date with that hot guy who recently caught your attention.
Because Athleisure garments do not belong any more exclusively to the gym, the fitness class, the track field, the yoga retreat, the pilates class, the jogging circuit round the park.
Why? Because Athleisure is the perfect solution for a number of occasions throughout the day as it can work 24/7. It's undeniable that an Athleisure bra top can look rather sexy under a see-through blouse or shirt or a fine gauge knit. Match it with denim or with a tailored jacket or with a flouncy skirt. You will be surprised, pleasantly surprised, by the results.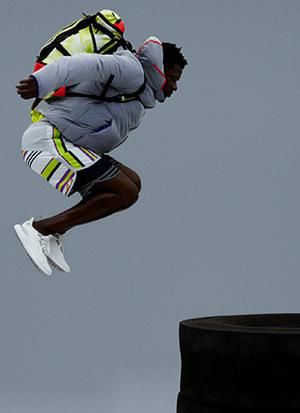 I strongly feel that Athleisure is here to stay and that it is not some passing fad. I am confident in predicting that Athleisure will morph from being just a trend into being a staple of every woman's wardrobe, just as denim, a wrap dress and a little black dress, a tailored coat and a down jacket, a floral skirt, a printed T-shirt, some casual wear, some basics, some dress-up looks, that very special number that comes out only for very special occasions.
Retailers should find a corner in their stores to dedicate to Athleisure and get creative with the visual merchandising within the store by putting together looks and displays that emphasise the versatility of this product category. Athleisure can also be a way to attract to your stores a segment of customers you might have not reached before and to increase sales with your existing customers. Needless to say, try it out first and test the waters with a small selection to gauge the reaction of your customers.
The same piece of advice goes to end customers. I am not suggesting that you fill your wardrobes exclusively with athleisure pieces, unless you are a health & fitness fanatic and spend all your time at the gym, running, getting fit, doing pilates, zumba, yoga and what not. I suggest that at first you dip your toe into the amazing world of Athleisure with one or two purchases, making sure that whatever Athleisure piece you buy works with what's already in your wardrobe.
To sum it all up: Go For Athleisure!!!
www.collezioni.info
Facebook Collezioni fashion magazines
Facebook Collezioni Sport&Street
Instagram Collezionifashion
Twitter CollezioniMagazine
Twitter SPORTandSTREET
Pinterest collezioniissue